Home
/
Gaahls WYRD
/ Shining health issues cancellation and line-up complete with Gaahls WYRD
News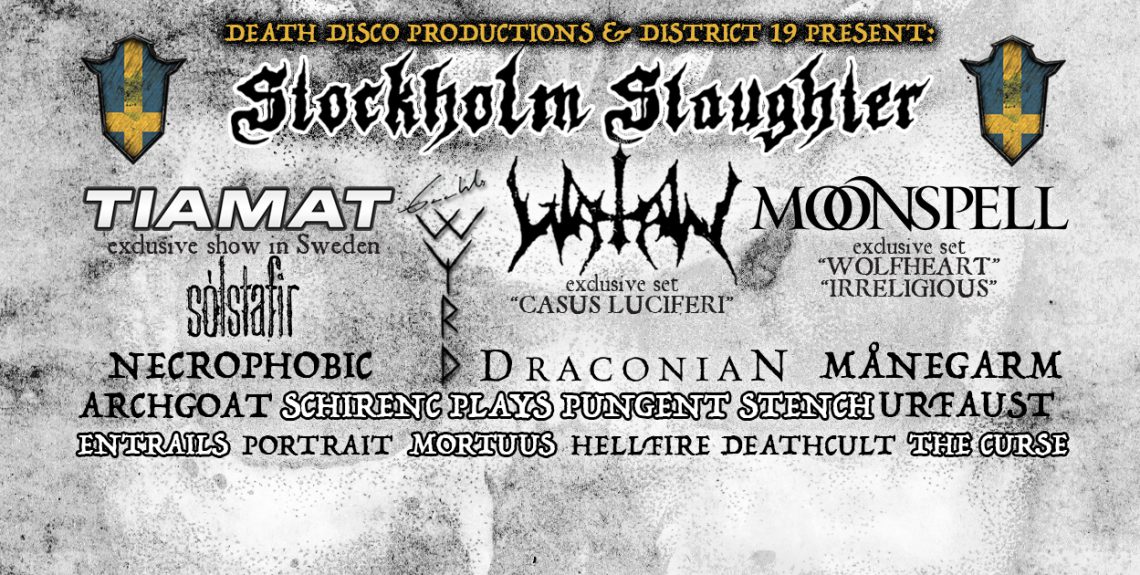 Shining health issues cancellation and line-up complete with Gaahls WYRD
Due to health issues Shining are unfortunately forced to cancel all shows scheduled in March and April, including our event.
We have once again done our best to find a suitable band for our festival within the very short time and we are happy to be able to announce that Gaahls WYRD has now been added to the billing!
Legendary singer, front man, artist and composer, Gaahl, has assembled some of Norway's finest metal musicians under his new moniker Gaahls WYRD. The band consist of Sir (Trelldom, God Seed, Djerv), Lust Kilman (The Batallion, God Seed, Grimfist), Eld (Krakow, Aeternus) and Baard Kolstad (Borknagar, Leprous).
This highly qualified line-up plays a finely selected, career spanning repertoire from Gaahl's time in Trelldom, Gorgoroth and God Seed. The band also aim to perform new original material. Gaahl is known for his haunting stage presence and excellent performances.
The running order is to be published within 2 weeks.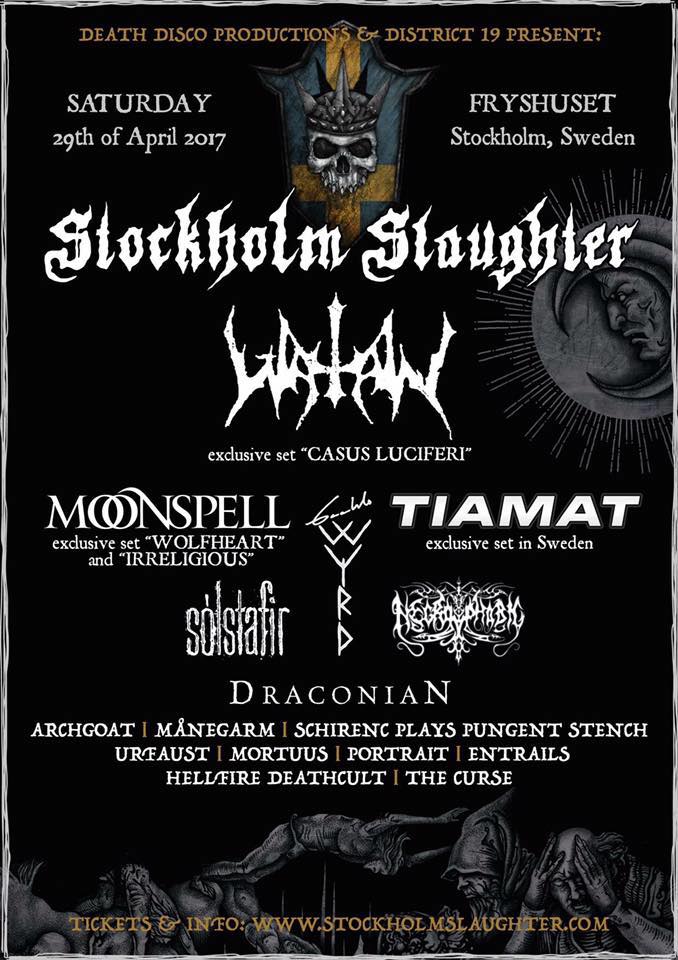 Varmt välkomna till kvällens ljudmagi!
Hålltider:
16:15 – insläpp VIP-biljetter
19:00 – insläpp ordinarie biljetter
20:00 – Maria W Horn
21:15 – Sunn O)))
00:00 – curfew publik
Ha gärna i åtanke att kvällens konsert är slutsåld och vi beräknar att det kommer att ta upp till 60 till 80 minuter innan vi hunnit checka in alla biljettköpare. Av den anledningen ber vi er att ha biljetterna till hands när ni kommer fram till Slaktkyrkan. Det är obligatorisk garderob som gäller för större jackor eller större väskor/ryggsäckar.
Sunn o))) har mängder av merchandise med sig (allt från tröjor till deras egna gitarrpedaler) och det är både kort och även kontanter som gäller, de accepterar EUR och SEK.
Vi ses i dimman!
...

See More

See Less