Monthly Archives:
June 2019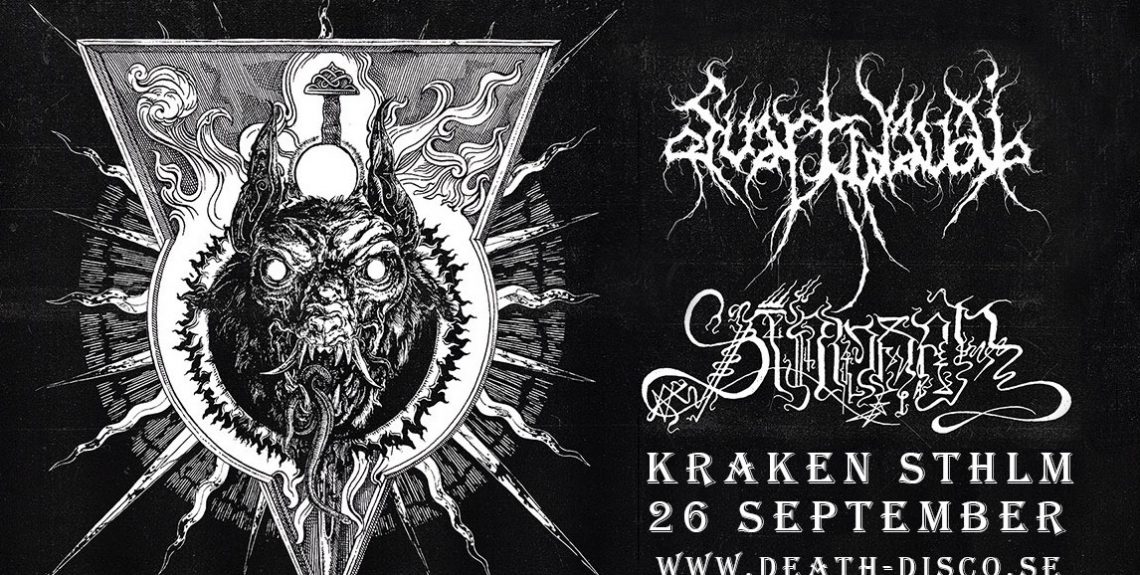 Death Disco bjuder in till en afton av isländsk svartmetall.

Svartidauði

Trots att de ofta omnämns som gudfäder av isländsk black metal fäster Svartidauði ingen som helst vikt vid triviala utmärkelser utan låter dig istället invaggas i hallucinatoriska ljudbilder av shamanistiska riter och lykantropisk lusta.
Med välrenommerade tyska skivbolaget Ván Records i ryggen har Svartidauði nu släppt lös den fasa som hittills endast sjudit under ytan – förkroppsligad i form av fjolårets album, Revelations of the Red Sword, som släpptes sex år på dagen sedan debutskivan Flesh Cathedral.

Sinmara

Sinmara grundades år 2008 och har sedan dess karvat ut sin plats som såväl en av den moderna underjordens mest vördade band samt en grundval inom isländsk black metal, ansedd av många som en av genrens mest inflytelserika scener.

Åldersgräns: 18 år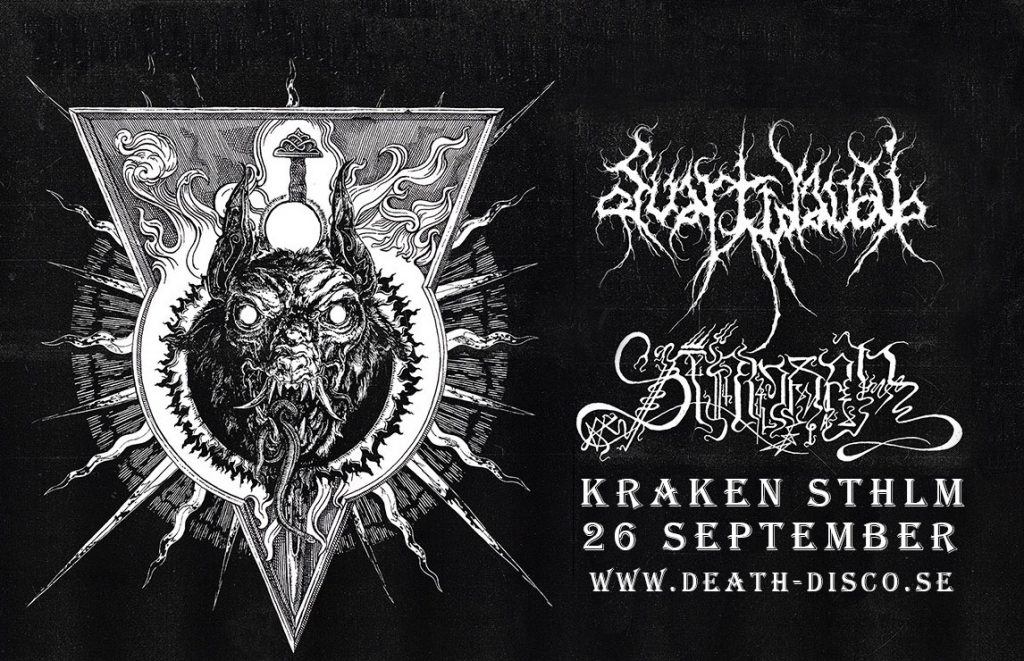 Varmt välkomna till kvällens ljudmagi!
Hålltider:
16:15 – insläpp VIP-biljetter
19:00 – insläpp ordinarie biljetter
20:00 – Maria W Horn
21:15 – Sunn O)))
00:00 – curfew publik
Ha gärna i åtanke att kvällens konsert är slutsåld och vi beräknar att det kommer att ta upp till 60 till 80 minuter innan vi hunnit checka in alla biljettköpare. Av den anledningen ber vi er att ha biljetterna till hands när ni kommer fram till Slaktkyrkan. Det är obligatorisk garderob som gäller för större jackor eller större väskor/ryggsäckar.
Sunn o))) har mängder av merchandise med sig (allt från tröjor till deras egna gitarrpedaler) och det är både kort och även kontanter som gäller, de accepterar EUR och SEK.
Vi ses i dimman!
...

See More

See Less