Monthly Archives:
February 2018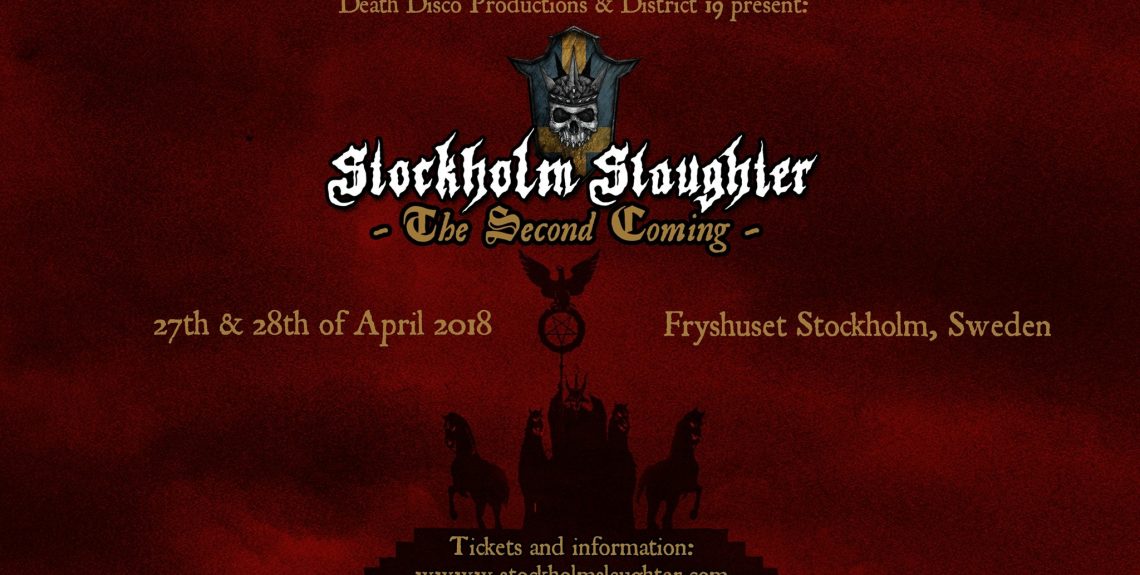 Certain bands are irreplaceable and My Dying Bride is one such name. In an attempt to keep the fans happy we have managed to secure not one, but two international doom metal acts.
We are happy to announce that on Friday the 27th, Hallatar, the all star band whose line-up consists of Tomi Joutsen (also known as the singer in the Finnish band Amorphis), Juha Raivio (the mastermind behind Swallow the Sun) and Mika Karppinen (known as the drummer for the goth metal band H.I.M.). This marks the band's first ever performance outside their home country!
The second doom band added to our line-up is October Tide who is to perform in its entirety on Saturday the 28th of April, their masterpiece, Rain Without End!
P.s. A hint for the real fans, these two bands have a certain project in common…
Updated line-up per day (in alphabetic order) 
Friday: AURA NOIR [official]], Caronte, Demonical, Hallatar, SEPTICFLESH-official-, Thyrfing, Tsjuder
Saturday: Alfahanne, Arkona, Asagraum, DOOL, Enforcer, Fejd, Marduk Official, Master's Hammer, October Tide, One Tail, One Head, Sinister Official, Swallow the Sun, Taake (Official).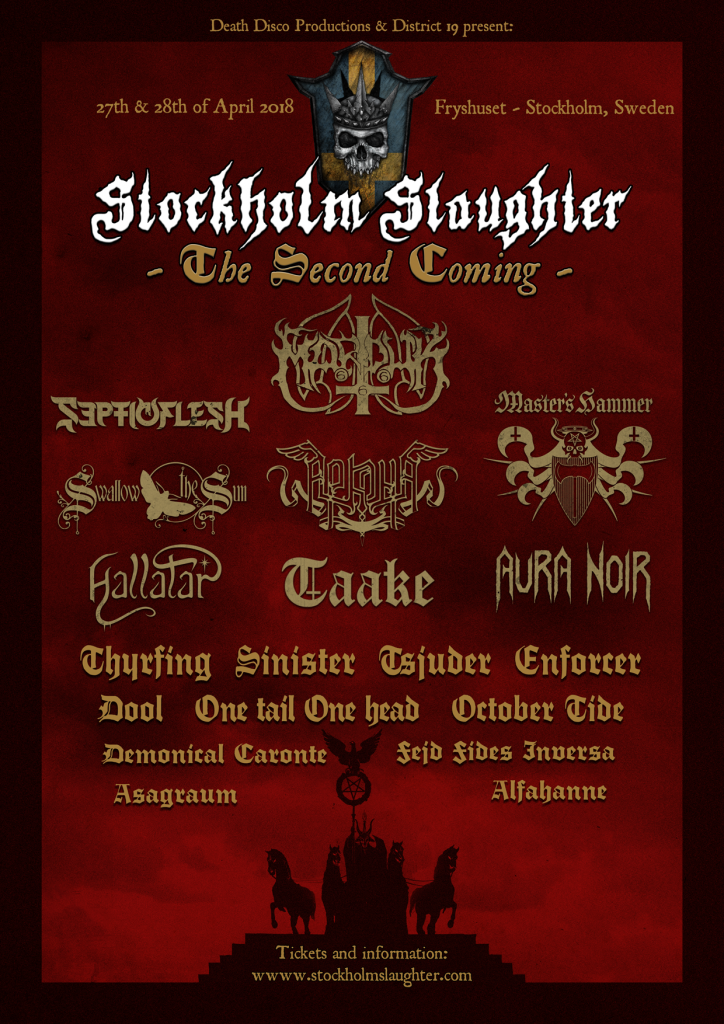 Varmt välkomna till kvällens ljudmagi!
Hålltider:
16:15 – insläpp VIP-biljetter
19:00 – insläpp ordinarie biljetter
20:00 – Maria W Horn
21:15 – Sunn O)))
00:00 – curfew publik
Ha gärna i åtanke att kvällens konsert är slutsåld och vi beräknar att det kommer att ta upp till 60 till 80 minuter innan vi hunnit checka in alla biljettköpare. Av den anledningen ber vi er att ha biljetterna till hands när ni kommer fram till Slaktkyrkan. Det är obligatorisk garderob som gäller för större jackor eller större väskor/ryggsäckar.
Sunn o))) har mängder av merchandise med sig (allt från tröjor till deras egna gitarrpedaler) och det är både kort och även kontanter som gäller, de accepterar EUR och SEK.
Vi ses i dimman!
...

See More

See Less