News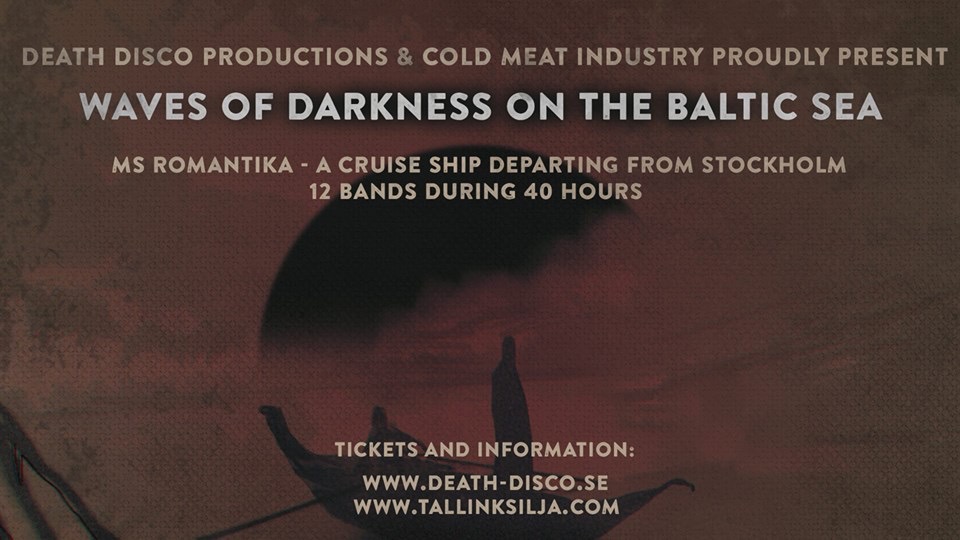 Waves of Darkness on the Baltic Sea
This is it, an event that we've been working on for more than half a year and we can now finally reveal it: WAVES OF DARKNESS ON THE BALTIC SEA!
When we started planning the 30th Anniversary of the legendary label Cold Meat Industry we said right from the start it would be a one-time only event. We are of the opinion that in order to create something unique one must invest a lot of time and energy and we knew that it wouldn't be the same if we were to continue and make it into a yearly event.
So, we decided to take it to the next level and as crazy as it sounds, we're moving the festival to the sea! We are excited to be able to present for you our final project of this kind, once again in conspiracy with Cold Meat Industry.
The cruise ship, M/S Romantika, departs from the waters of Stockholm on Saturday the 14th at 5:00 PM and it returns to Stockholm on Monday morning at 10:30 AM.
You may choose between different cabin categories, prices vary depending on how many people share a cabin, with or without sea view. Tickets on sale starting this Friday!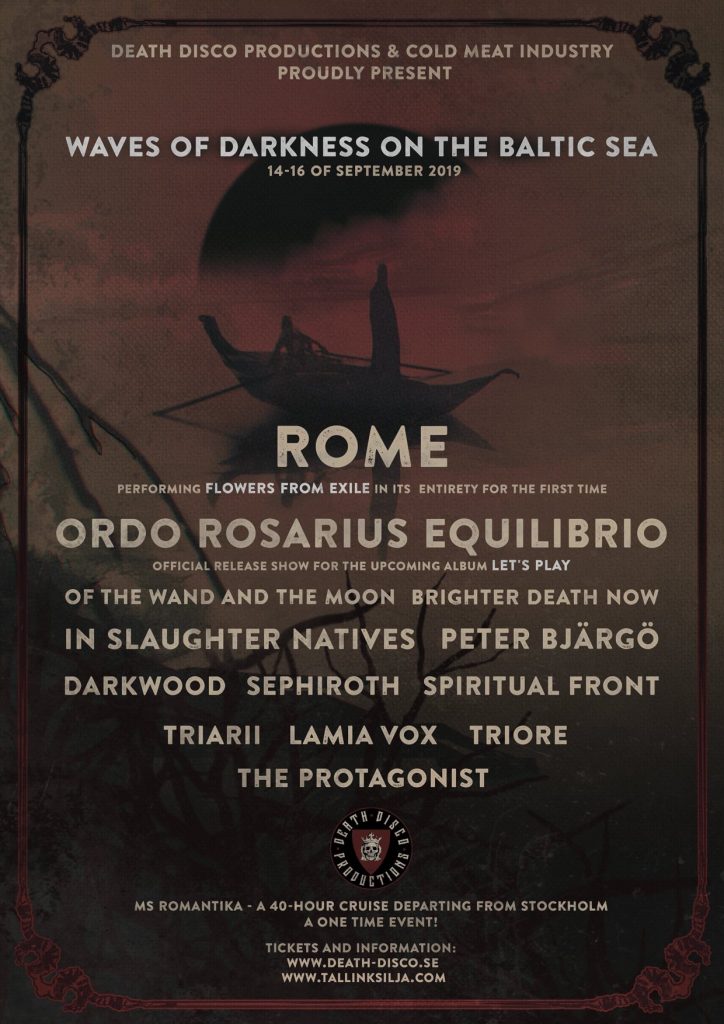 Varmt välkomna till kvällens ljudmagi!
Hålltider:
16:15 – insläpp VIP-biljetter
19:00 – insläpp ordinarie biljetter
20:00 – Maria W Horn
21:15 – Sunn O)))
00:00 – curfew publik
Ha gärna i åtanke att kvällens konsert är slutsåld och vi beräknar att det kommer att ta upp till 60 till 80 minuter innan vi hunnit checka in alla biljettköpare. Av den anledningen ber vi er att ha biljetterna till hands när ni kommer fram till Slaktkyrkan. Det är obligatorisk garderob som gäller för större jackor eller större väskor/ryggsäckar.
Sunn o))) har mängder av merchandise med sig (allt från tröjor till deras egna gitarrpedaler) och det är både kort och även kontanter som gäller, de accepterar EUR och SEK.
Vi ses i dimman!
...

See More

See Less