News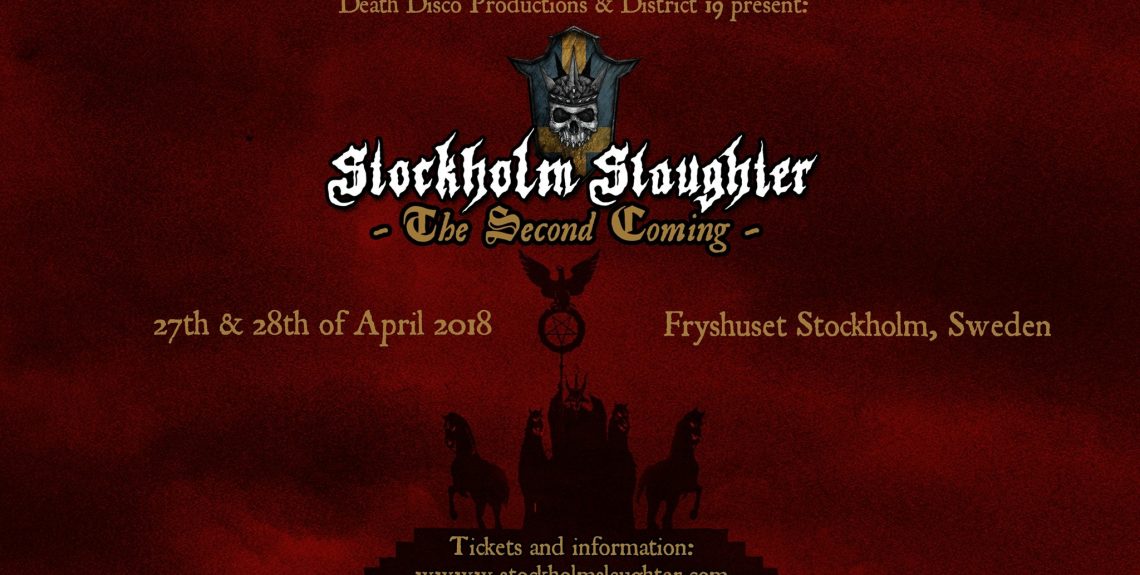 Second band announcement Stockholm Slaughter 2018
Our line-up is slowly shaping up and remember that there are more bands to be announced! We're pleased to announce the addition of:
Marduk Official
Swallow the Sun
Thyrfing
Enforcer
Asagraum
Fejd
Combo tickets are available in a limited number. Don't snooze, 'cause you will lose!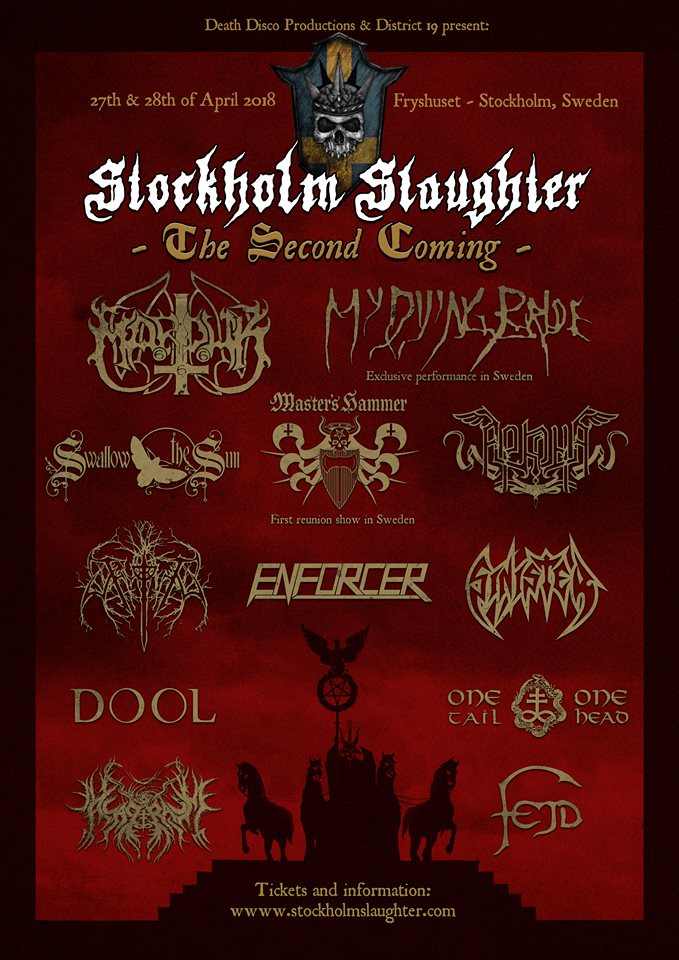 Varmt välkomna till kvällens ljudmagi!
Hålltider:
16:15 – insläpp VIP-biljetter
19:00 – insläpp ordinarie biljetter
20:00 – Maria W Horn
21:15 – Sunn O)))
00:00 – curfew publik
Ha gärna i åtanke att kvällens konsert är slutsåld och vi beräknar att det kommer att ta upp till 60 till 80 minuter innan vi hunnit checka in alla biljettköpare. Av den anledningen ber vi er att ha biljetterna till hands när ni kommer fram till Slaktkyrkan. Det är obligatorisk garderob som gäller för större jackor eller större väskor/ryggsäckar.
Sunn o))) har mängder av merchandise med sig (allt från tröjor till deras egna gitarrpedaler) och det är både kort och även kontanter som gäller, de accepterar EUR och SEK.
Vi ses i dimman!
...

See More

See Less