News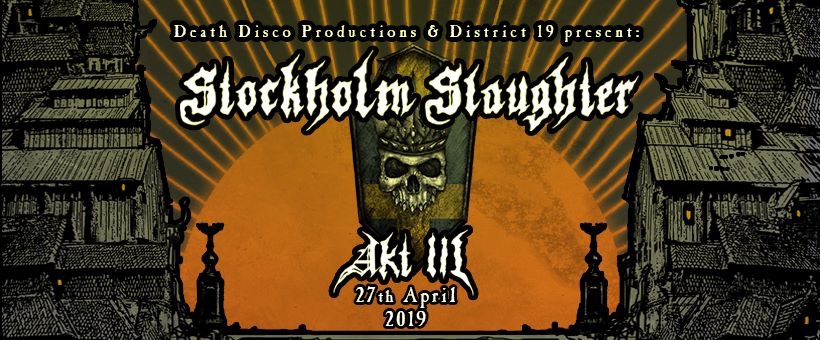 Line-up second announcement
The Greek titans of Black Metal Rotting Christ are returning to Scandinavia! The Tolis brothers have been holding the blasphemy flag high for more than 3 decades and next year they are coming to Stockholm for an exclusive performance!
Norrtälje's Månegarm is the first band to return to Stockholm Slaughter, after having performed during our first edition. The band is currently recording a new album and their performance at Stockholm Slaughter will be the band's official release fest.
There are few bands nowadays that have such a unique sound as Arcturus. The Avant-garde Norwegian metal band is finally due to play on Swedish soil. The quintet, that features members of very well-known Norwegian acts (e.g. Mayhem, Borknagar, ex-Dimmu Borgir, ex-Coventant), has prepared a setlist that contains both old and new material.
The festival line-up is slowly shaping up, but we do have more bands to announce within a few weeks' time.
Remember that the ticket price goes up for each new line-up addition.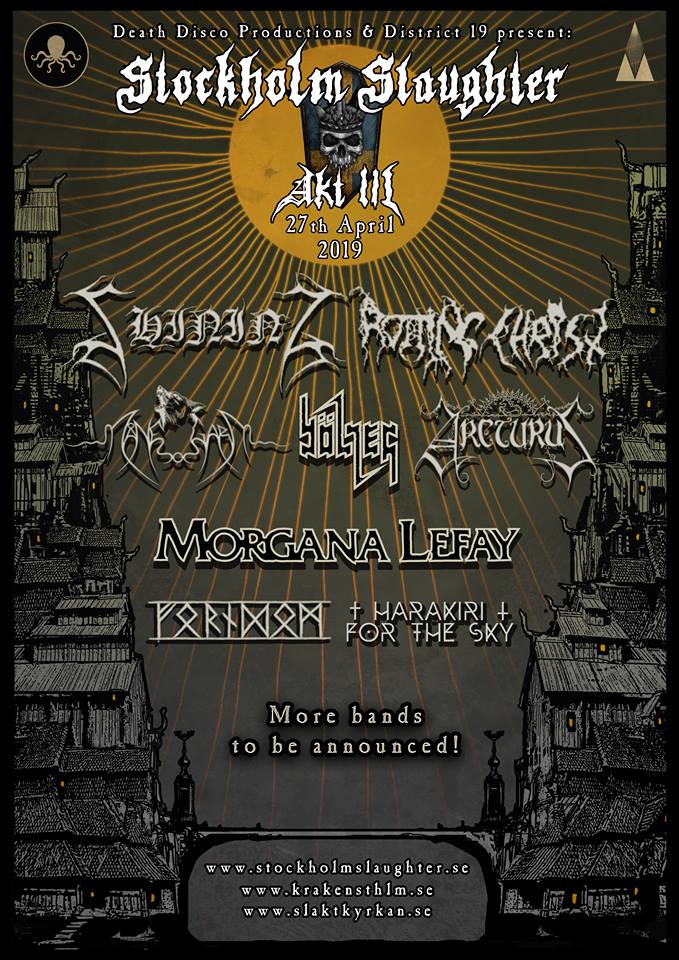 Varmt välkomna till kvällens ljudmagi!
Hålltider:
16:15 – insläpp VIP-biljetter
19:00 – insläpp ordinarie biljetter
20:00 – Maria W Horn
21:15 – Sunn O)))
00:00 – curfew publik
Ha gärna i åtanke att kvällens konsert är slutsåld och vi beräknar att det kommer att ta upp till 60 till 80 minuter innan vi hunnit checka in alla biljettköpare. Av den anledningen ber vi er att ha biljetterna till hands när ni kommer fram till Slaktkyrkan. Det är obligatorisk garderob som gäller för större jackor eller större väskor/ryggsäckar.
Sunn o))) har mängder av merchandise med sig (allt från tröjor till deras egna gitarrpedaler) och det är både kort och även kontanter som gäller, de accepterar EUR och SEK.
Vi ses i dimman!
...

See More

See Less