News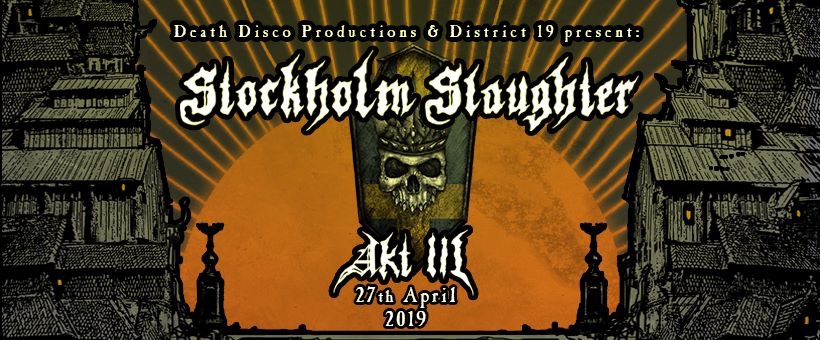 Stockholm Slaughter running order

We can now finally reveal the running order Stockholm Slaughter: Akt III. As previously announced, we will not have any overlaps. In practice it also means that we strongly recommend to those that wish to see entire sets of bands that are to perform at Slaktkyrkan, to be there in time in order to avoid long waiting lines at the entry. We will send an email with all practical info a few days prior the festival as well as share the most important info here, please have patience.
Some of you might notice that Morgana Lefay is not on the poster any more. Earlier this week we have been informed by the band that they have (once again) decided to take a break so for now it is unsure when or if they will ever perform again.
This having said we've managed to get a replacement in the form of the Stockholm based Death Metal act DIABOLICAL.
Less than 200 tickets available for Saturday so do not wait if you want to make sure you can get in!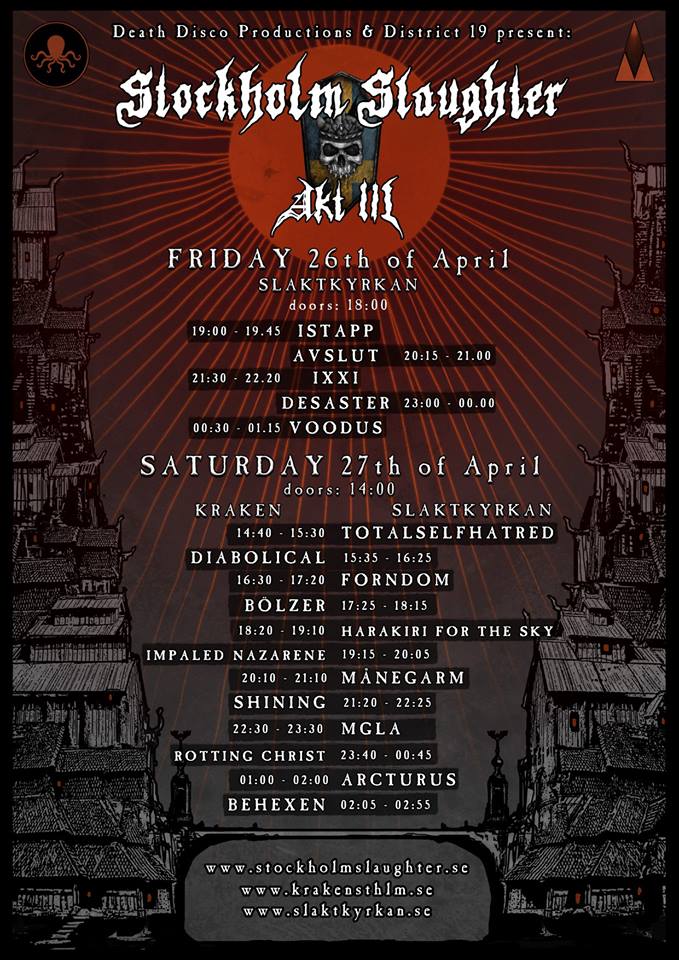 Varmt välkomna till kvällens ljudmagi!
Hålltider:
16:15 – insläpp VIP-biljetter
19:00 – insläpp ordinarie biljetter
20:00 – Maria W Horn
21:15 – Sunn O)))
00:00 – curfew publik
Ha gärna i åtanke att kvällens konsert är slutsåld och vi beräknar att det kommer att ta upp till 60 till 80 minuter innan vi hunnit checka in alla biljettköpare. Av den anledningen ber vi er att ha biljetterna till hands när ni kommer fram till Slaktkyrkan. Det är obligatorisk garderob som gäller för större jackor eller större väskor/ryggsäckar.
Sunn o))) har mängder av merchandise med sig (allt från tröjor till deras egna gitarrpedaler) och det är både kort och även kontanter som gäller, de accepterar EUR och SEK.
Vi ses i dimman!
...

See More

See Less