Home
/ Archive by category "Dance With the Dead"
Category Archives:
Dance With the Dead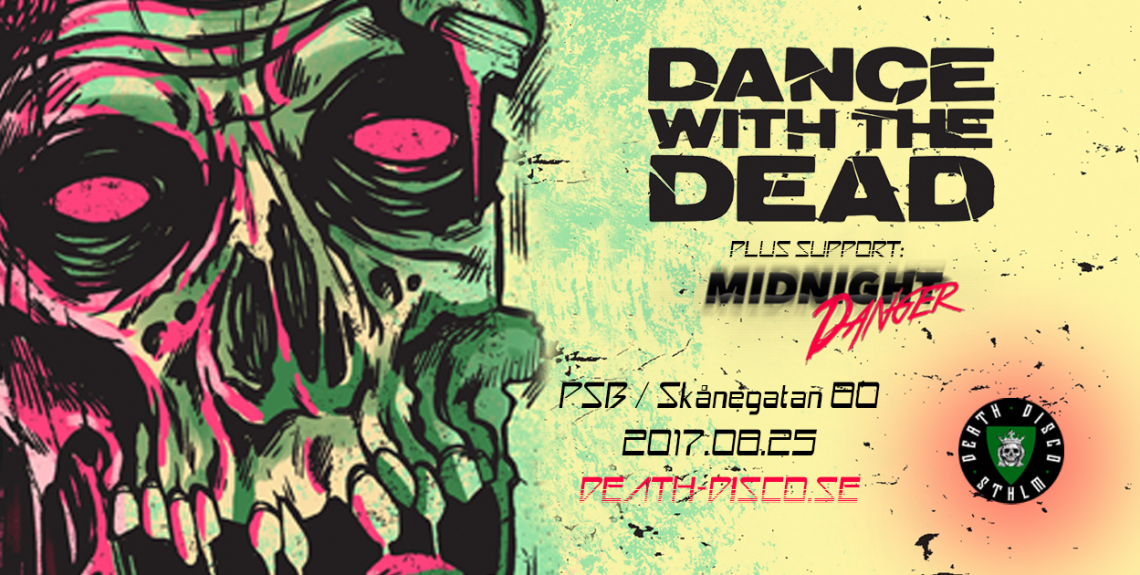 Dance with the dead are making their first ever appearance in Sweden!
The LA-based duo is coming to PSB on friday the 25th of August, the only stop in Sweden during their "NorthEastern Tour 2017".
Opening act – Midnight Danger
Welcome to an evening of Retro Synthwave!
Tickets to be released on the 26th of January.



Varmt välkomna till kvällens ljudmagi!
Hålltider:
16:15 – insläpp VIP-biljetter
19:00 – insläpp ordinarie biljetter
20:00 – Maria W Horn
21:15 – Sunn O)))
00:00 – curfew publik
Ha gärna i åtanke att kvällens konsert är slutsåld och vi beräknar att det kommer att ta upp till 60 till 80 minuter innan vi hunnit checka in alla biljettköpare. Av den anledningen ber vi er att ha biljetterna till hands när ni kommer fram till Slaktkyrkan. Det är obligatorisk garderob som gäller för större jackor eller större väskor/ryggsäckar.
Sunn o))) har mängder av merchandise med sig (allt från tröjor till deras egna gitarrpedaler) och det är både kort och även kontanter som gäller, de accepterar EUR och SEK.
Vi ses i dimman!
...

See More

See Less