News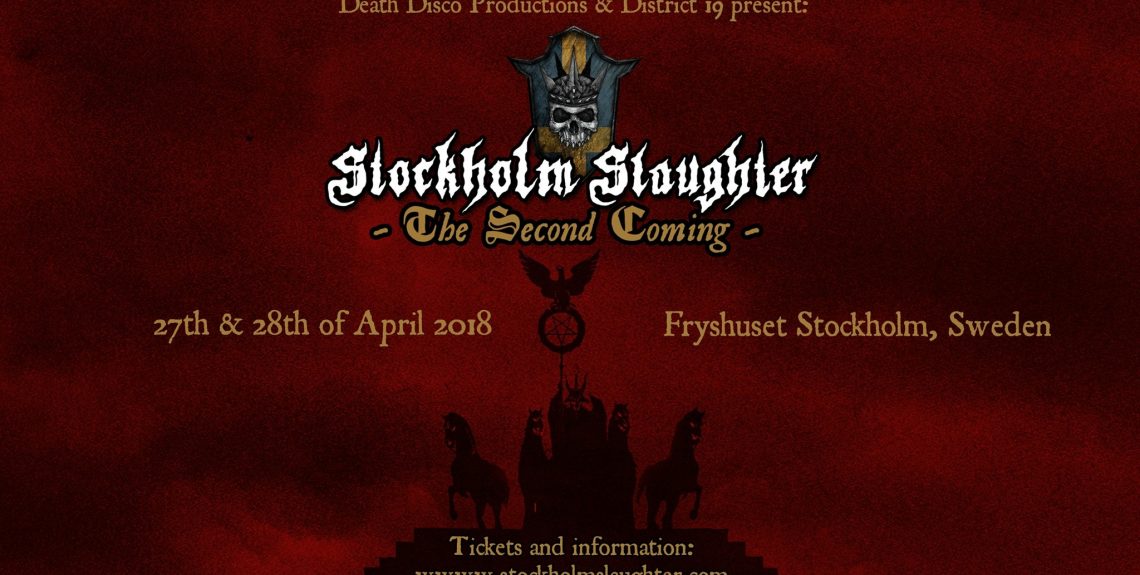 Running order revealed for Stockholm Slaughter!
As we promised when we announced the first bands of the line-up, we have tried to work out a solution that has less to no overlapping between the stages and we'd like to think that we've reached our goal. In less than 5 weeks time, Stockholm Slaughter – The Second Comingwill once again be the international meeting place for metal fans from all around the world.
Friday:
Count Raven, Demonical, Tsjuder, Thyrfing, Hallatar, SEPTICFLESH-official-, AURA NOIR [official]
Saturday:
Alfahanne, Fejd, Fides Inversa, Enforcer, Sinister OfficialSwallow the Sun, One Tail, One Head, Arkona, October Tide, Master's Hammer, DOOL, Marduk Official, Asagraum, Taake (Official)
Time to start planning for the last weekend of April!
The running order may be subject to change.