Monthly Archives:
September 2018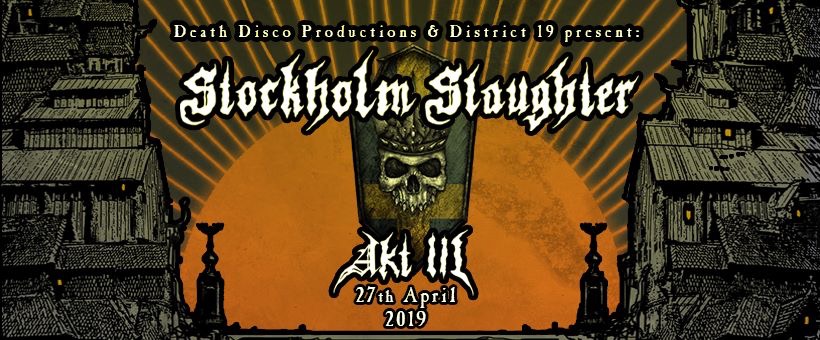 The Greek titans of Black Metal Rotting Christ are returning to Scandinavia! The Tolis brothers have been holding the blasphemy flag high for more than 3 decades and next year they are coming to Stockholm for an exclusive performance!
Norrtälje's Månegarm is the first band to return to Stockholm Slaughter, after having performed during our first edition. The band is currently recording a new album and their performance at Stockholm Slaughter will be the band's official release fest.
There are few bands nowadays that have such a unique sound as Arcturus. The Avant-garde Norwegian metal band is finally due to play on Swedish soil. The quintet, that features members of very well-known Norwegian acts (e.g. Mayhem, Borknagar, ex-Dimmu Borgir, ex-Coventant), has prepared a setlist that contains both old and new material.
The festival line-up is slowly shaping up, but we do have more bands to announce within a few weeks' time.
Remember that the ticket price goes up for each new line-up addition.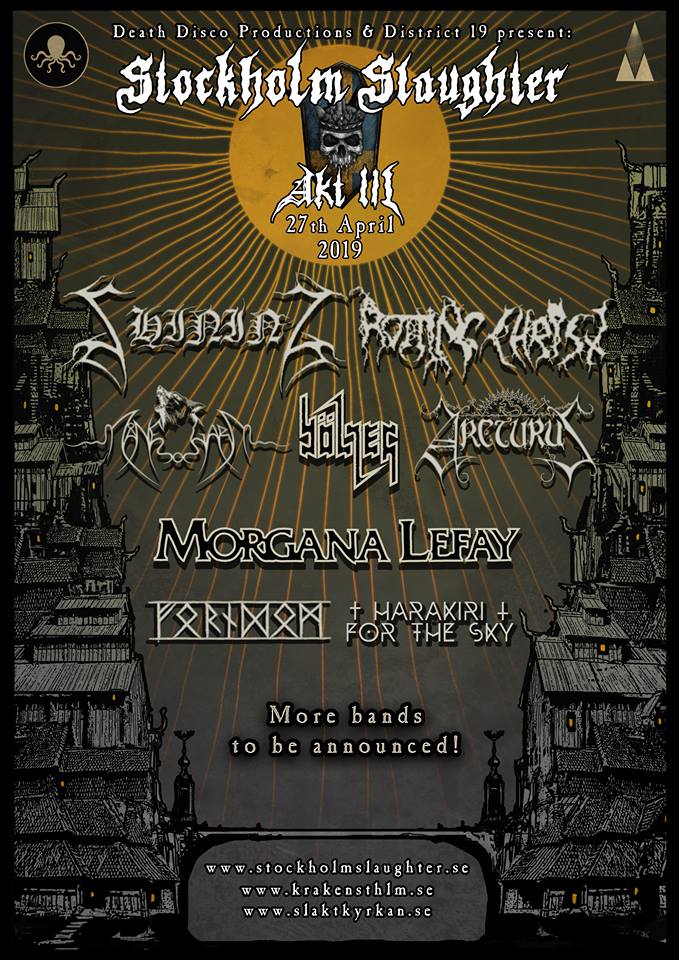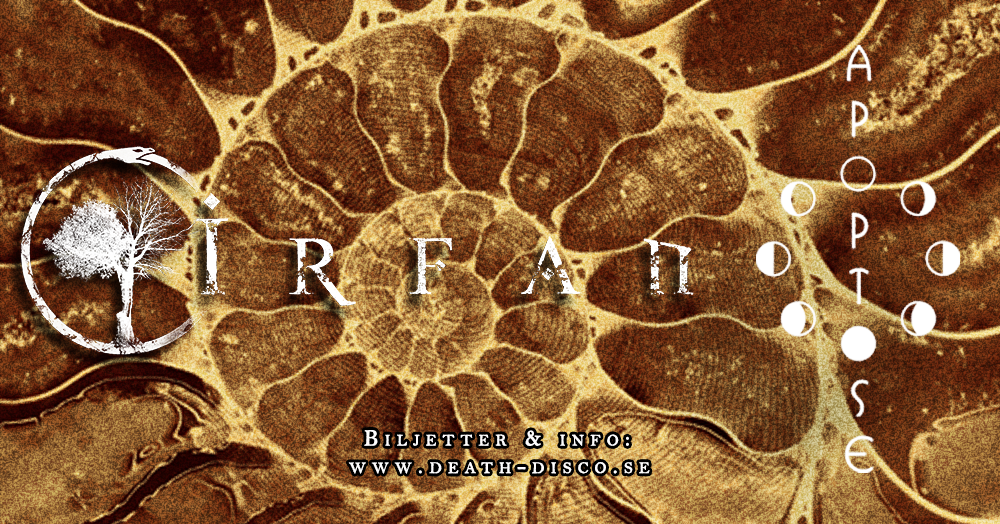 Death Disco, i samarbete med Kraken Sthlm, är stolta att presentera denna väldigt speciella afton: en musikalisk resa för den universella själen!
I vissa språk från fjärran östern är Irfan ett tilltalsnamn som fritt översatt betyder "visdom". Det är även namnet på ett band från Sofia, Bulgarien, vars tonkonst tar oss på en storslagen färd från Sahara till Svarta Havet via Balkan.
Sedan starten 2001 har Irfan släppt tre exceptionella album som förseglat deras plats inom såväl världsmusik som neoklassisk darkwave.  Nu är de tillbaka med sin stundande fjärde fullängdare och för att promota verket beger de sig ut på Europaturné som når skandinavisk mark den 28 november.
Opening act: Apoptose (Tyskland)
Detta event är ett måste för fans av Dead Can Dance, Arcana, Daemonia Nymphae eller Hagalaz Runedance.