Monthly Archives:
January 2017

Mgła och Valkyrja intar Skandinavien en sista gång innan banden går in studion för att jobba med nytt material!
Tillsammans med ACRIMONIOUS från Grekland (som har bland annat delat medlemmar med band som Thy Darkened Shade och Nightbringer,) utlovar dessa tre band sex intensiva kvällar enligt följande turnéschema:
1:a juni – Babel Malmö
2:a juni – Musikens Hus i Göteborg
3:e juni – Nalen i Stockholm
4:e juni – Pokalen i Oslo
5:e juni – Nöjesfabriken i Karlstad
6:e juni – Musik Loppen i Köpenhamn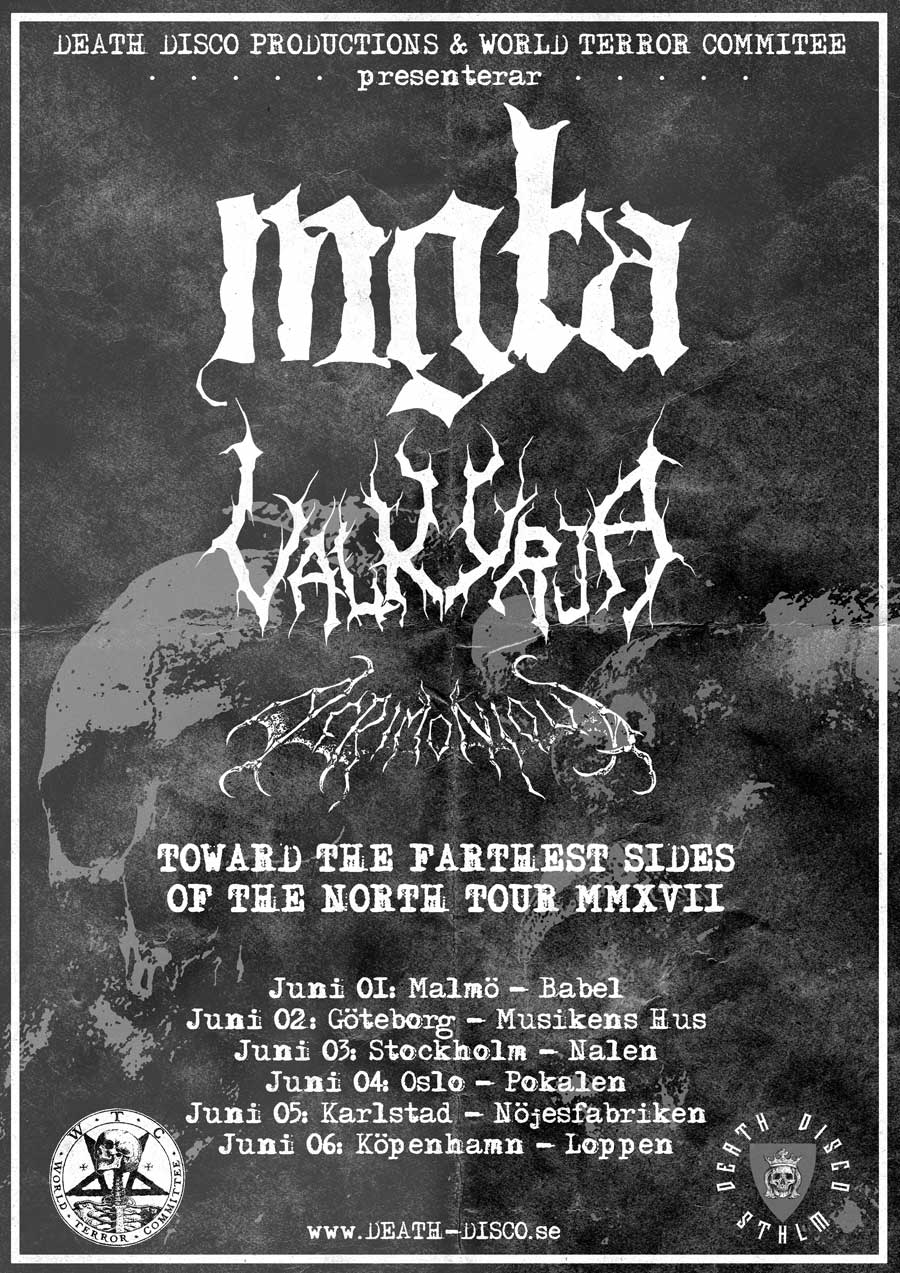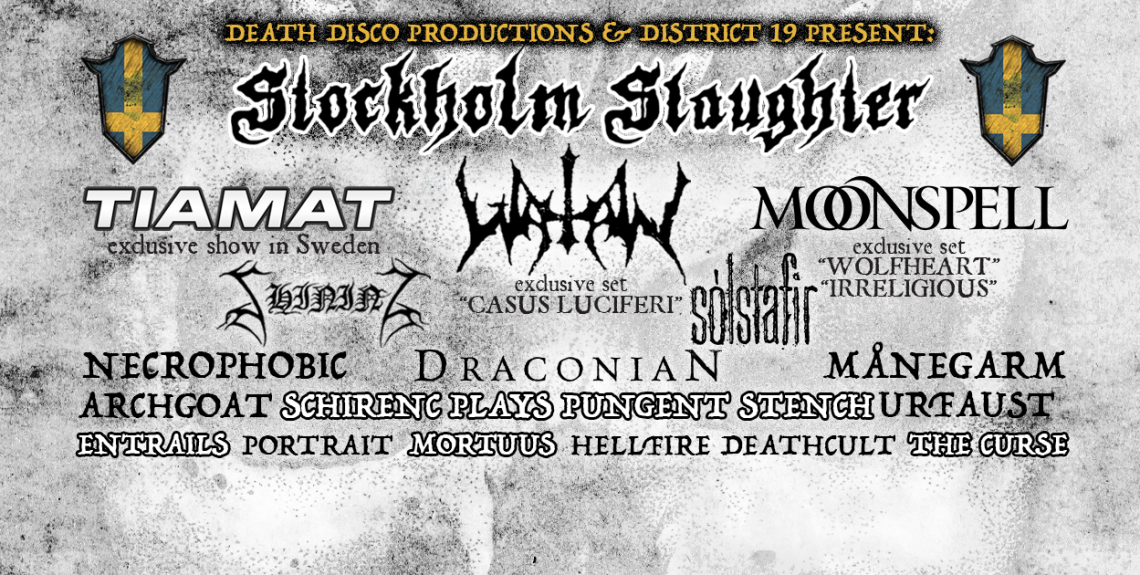 Unfortunately, after confirming the show in Sweden Primordial was forced to cancel their appearance a Stockholm Slaughter due to a double booking. We will do our best to bring them back to Sweden as soon as possible.
Meanwhile a suitable replacement has been found and we are now happy to announce that Tiamat has joined the festival bill for an exclusive show in Sweden!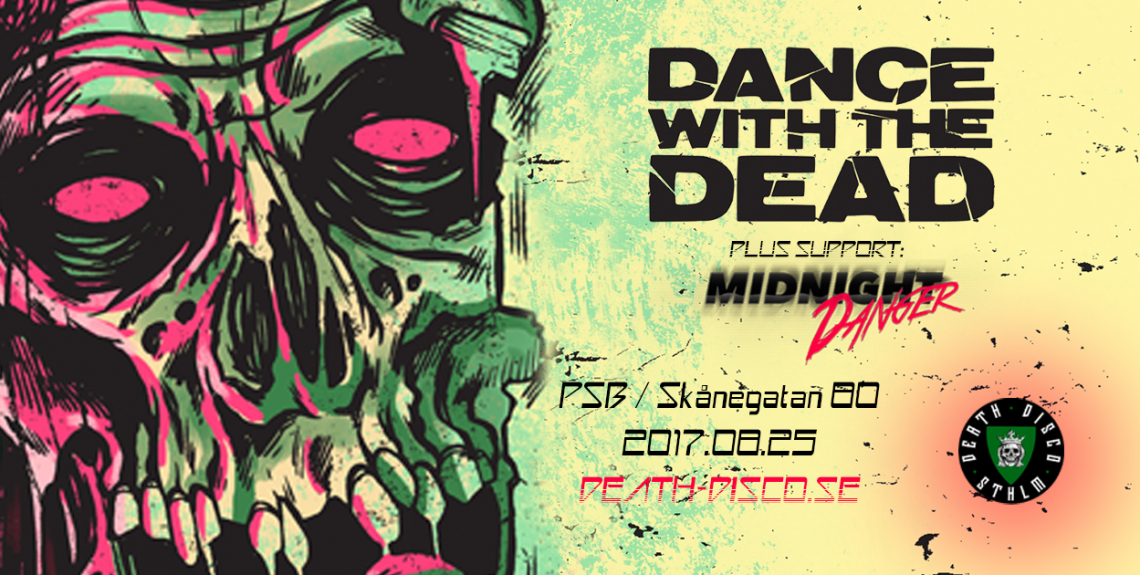 Dance with the dead are making their first ever appearance in Sweden!
The LA-based duo is coming to PSB on friday the 25th of August, the only stop in Sweden during their "NorthEastern Tour 2017".
Opening act – Midnight Danger
Welcome to an evening of Retro Synthwave!
Tickets to be released on the 26th of January.