Home
/ Archive by category "Tiamat"
Category Archives:
Tiamat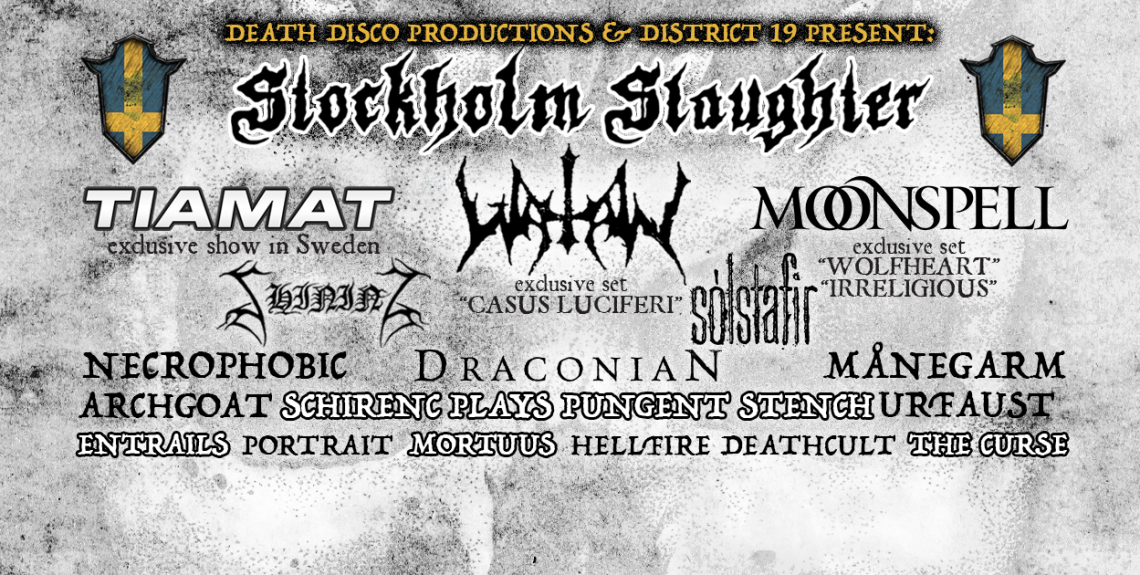 Unfortunately, after confirming the show in Sweden Primordial was forced to cancel their appearance a Stockholm Slaughter due to a double booking. We will do our best to bring them back to Sweden as soon as possible.
Meanwhile a suitable replacement has been found and we are now happy to announce that Tiamat has joined the festival bill for an exclusive show in Sweden!

Posted in
Archgoat
,
Draconian
,
Entrails
,
Hellfire Deathcult
,
Månegarm
,
Mortuus
,
Necrophobic
,
Portrait
,
Schirenc Plays Pungent Stench
,
Solstafir
,
the Curse
,
Tiamat
,
Urfaust
,
Watain
by
Death Disco Productions
| Tags:
Stockholm Slaughter
With the addition of Schirenc Plays Pungent Stench, NECROPHOBIC, Hellfire Deathcult, SÓLSTAFIR, Entrails, Primordial and last but not least Moonspell to perform an exclusive early days set with songs only from their first two albums, the line-up for Stockholm Slaughter 2017 is now complete.
The past is alive!
Tickets are available on www.Tickster.se