Monthly Archives:
November 2020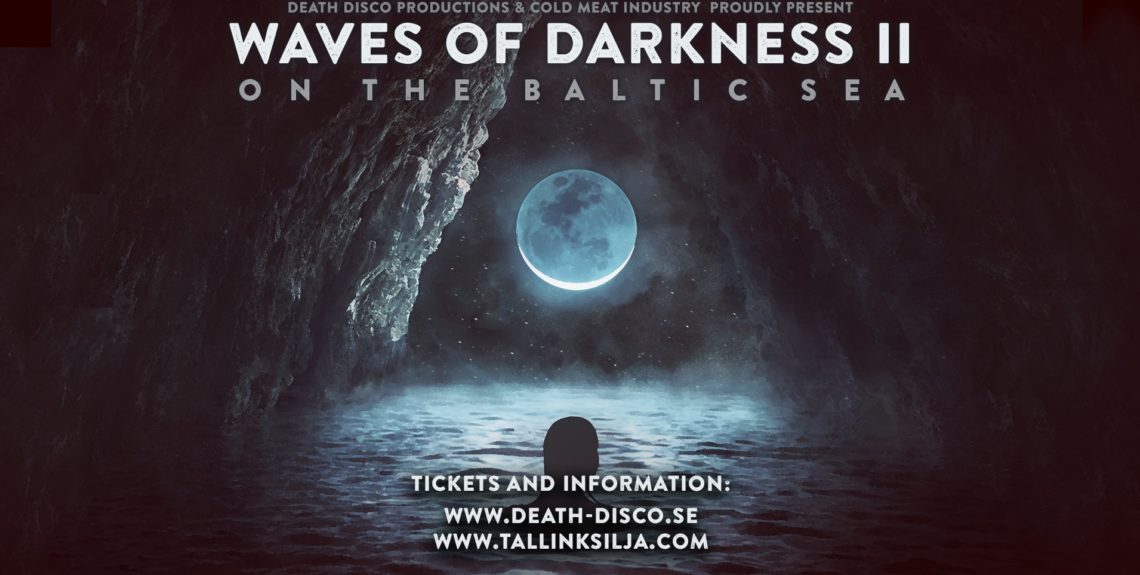 A 40 HOURS FESTIVAL CRUISE TO TALLINN Following the cruise last year, it took about three or four months for the thank-you emails to stop coming in. Since the birth of Death Disco Productions back in June 2016, we have organised 55 shows – none, not even Stockholm Slaughter, has garnered anywhere near the amount of positive feedback this event did. Once again, thank you kindly for all the response and feedback! 
These are strange days we live in, and now, more than ever, we are learning to appreciate the times when live music can bring people together. After careful consideration, we decided to give it another shot – on the condition that we could offer our followers a new destination. This has now been accomplished. We have charted a seafaring route and confirmed its score. As such, it is our distinct pleasure to invite you to the second edition of Waves of Darkness! 
Provided that the restrictions pertaining to the pandemic allow for it, we set sail from Stockholm on the 3rd of September 2021. Should the event be postponed, you will be able to choose between either a full refund or using the ticket for the new festival date. The official pre-party will be announced later next year. 
Welcome aboard M/S Victoria! 
You may choose between different cabin categories, prices vary depending on how many people share a cabin, with or without sea view. Presale starts on Monday the 2nd of November. 
Prices start at 1200 SEK* (116 EUR) /person
*4 people sharing Economy Class cabin.
All prices include access to the festival venue. 
Booking info
Book online or by telephone (use code BLACK)
Call: +46 (0)8-666 33 33 
Complete line-up in alphabetical order: DAEMONIA NYMPHE
DER BLUTHARSCH
DESIDERII MARGINIS
HALGRATH
KING DUDE
MZ.412
ORDO ROSARIUS EQUILIBRIO
PETER BJÄRGÖ
ROME
TREHA SEKTORI