Monthly Archives:
March 2018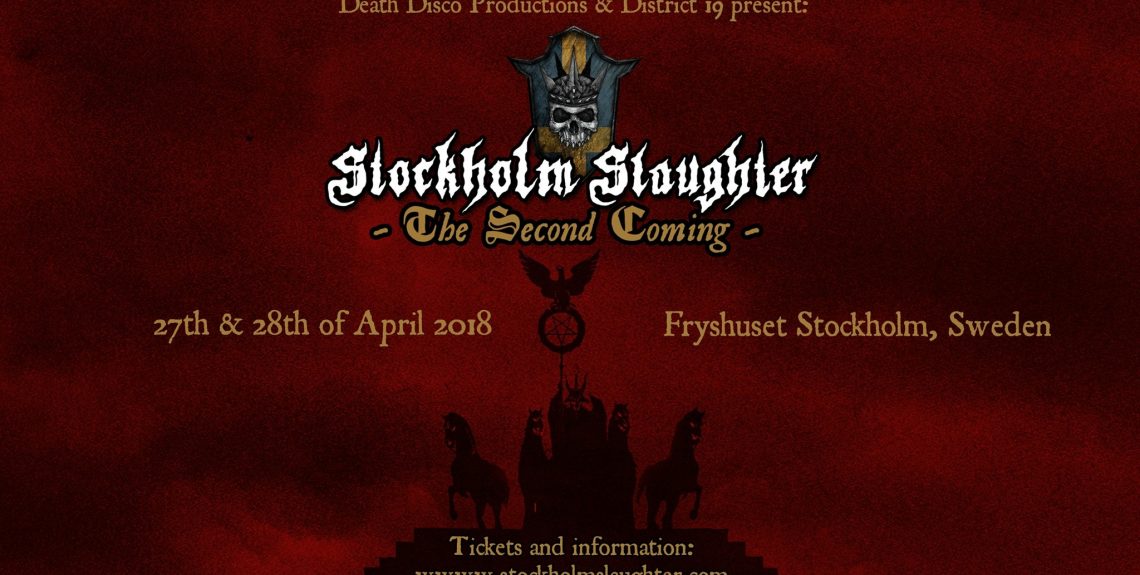 As we promised when we announced the first bands of the line-up, we have tried to work out a solution that has less to no overlapping between the stages and we'd like to think that we've reached our goal. In less than 5 weeks time, Stockholm Slaughter – The Second Comingwill once again be the international meeting place for metal fans from all around the world.
Friday:
Count Raven, Demonical, Tsjuder, Thyrfing, Hallatar, SEPTICFLESH-official-, AURA NOIR [official]
Saturday:
Alfahanne, Fejd, Fides Inversa, Enforcer, Sinister OfficialSwallow the Sun, One Tail, One Head, Arkona, October Tide, Master's Hammer, DOOL, Marduk Official, Asagraum, Taake (Official)
Time to start planning for the last weekend of April!
The running order may be subject to change.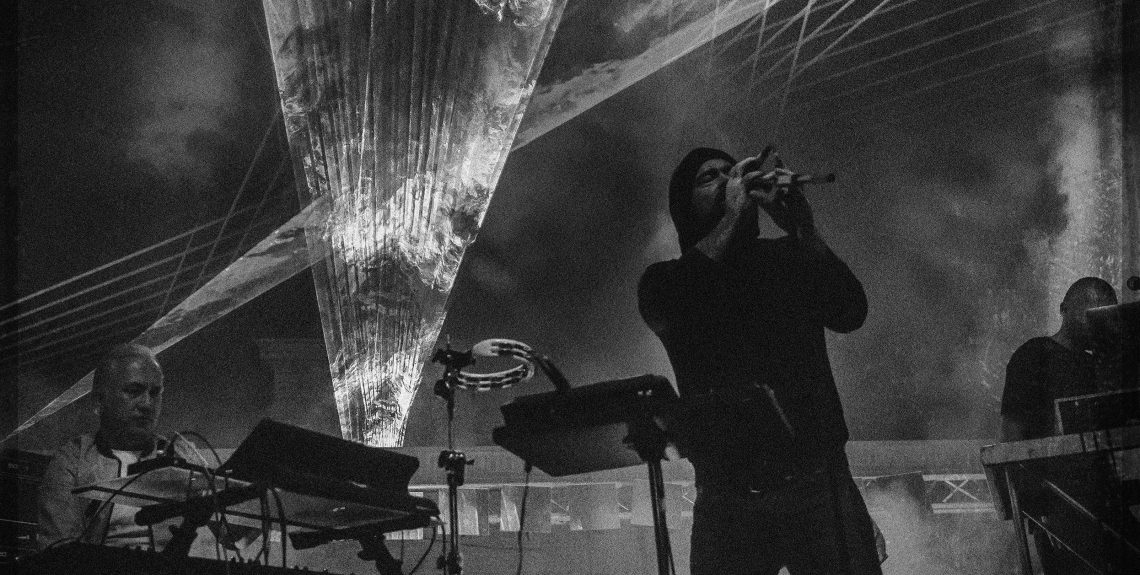 Pris: 380 kr + serviceavgift
Många band faller inom kategorin experimentell musik, få akter kan dock uppriktigt hävda sig ha laborerat så pass mycket som
Ulver
gjort. Under sina 26 år som verksamt band har de gått från black metal till a cappella, från filmmusik till sextiotalsrock och vidare till dark ambient.
Senaste skivan, "The Assassination of Julius Caesar", beskrivs enklast som en dramatisk popsaga. Med sin senaste EP, "Sic Transic Gloria Mundi", tar bandet än en gång syntpopmusiken till tidigare outforskade nivåer. Är detta indikativt på en permanent inriktning från bandets sida? Oavsett huruvida detta är sista gången vi hör Ulver framföra popmusik, eller så nära man kan komma åtminstone, har de norska vargarna skapat en oerhört givande och stimulerande musikupplevelse.
19 maj är det då äntligen dags för Ulver att spela i Stockholm för allra första gången. Vi med insyn i produktionen, som sett scenshowens tekniska specifikationer för ljus och laser, vågar nog utlova någonting utöver det vanliga. Det här är ingen vanlig konsert, utan snarare en likväl visuell som musikalisk upplevelse.
Varmt välkomna till en afton av mörk popmagi!
Förband:
ROME (Jerome Reuter)
+
DARKHER
Jerome Reuter har skapat mer musik under sina tolv år som verksam med Rome än vad de flesta band producerar under flera decennier. 19 maj återvänder han till Stockholm för ännu en akustisk duett. Rome är, som huvudstadspubliken nu börjar förstå, en beroendeframkallande liveakt – någonting som måste upplevas för att förstås.
Darkher är ett alias som användas av Jayn Wissenberg – vokalist, lead-gitarrist, producent och textförfattare; bandets främste drivkraft med andra ord. Hennes trollbindande musik bjuder på såväl hänförande skönhet som intensiv svärta. Darkhers debutalbum är riktigt imponerande och vi ser fram emot att se henne dela scen med Ulver och Rome.