News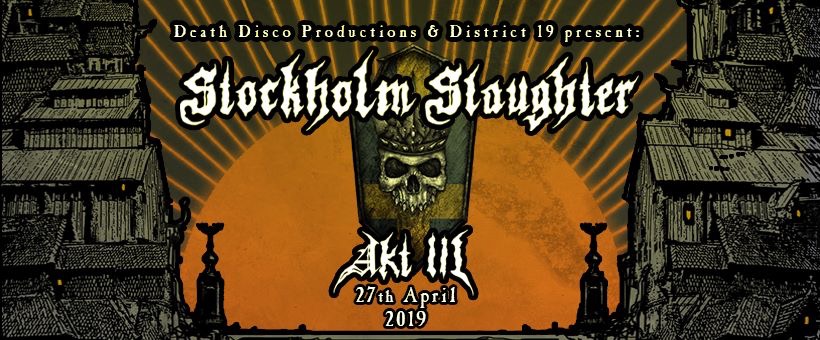 Stockholm Slaughter: Akt III
The time has now come to announce the continuation of Stockholm Slaughter: the third act will take place on April 27, 2019. We've selected a location that's become somewhat of a gathering point for the Stockholm metal underground in recent years, having now hosted hundreds of such events: Watain's release party, the Black Harvest festival, the Dark Days of Stockholm festival and Mayhem's rendition of their legendary album De Mysteriis Dom Sathanas, for example.
Appropriately, Stockholm Slaughter 2019 will take place in Slakthusområdet, which translates to "the slaughterhouse area". The entire block used to be one big abattoir apparatus! The main stage will be at Kraken Sthlm, located a few minutes from our previous venue, Fryshuset. The nearest subway and train station is Globen. Located just one hundred meters away or one minute walking distance is our second stage and venue – Slaktkyrkan, or "The Slaughter Church".
Another important change is that the festival will only take place on Saturday, as opposed to the first two and then three days of our 2018 edition. Expect at least 12 intense hours of internationally acclaimed acts taking turns performing on two stages. Guests travelling from afar are encouraged to arrive one day early, since we'll be hosting a pre-party event on the Friday, April 26. That said, we're once again looking forward to welcoming all of you into the heart of Sweden for Stockholm Slaughter: Akt III!