News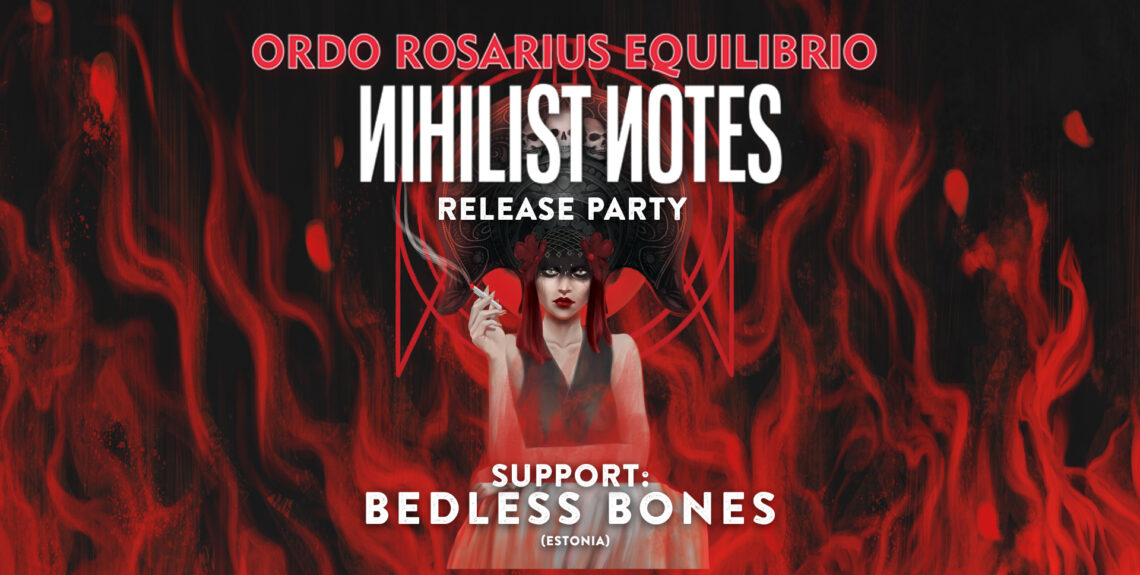 Ordo Rosarius Equilibrio album releaseparty
Welcome to Ordo Rosarius Equilibrio album releaseparty!
Nihilist Notes (And the Perpetual Quest 4 Meaning in Nothing) is the 4th full length album by Ordo Rosarius Equilibrio with the German label Out of Line with which they signed in 2010 following the demise of Swedish cult label Cold Meat Industry.
Nihilist Notes is dark, oppressive, harsh and tribal. It's a deceleration of war orchestrated by drums and horns rather than guitars and pianos as we are used to. The sound is more martial than folk, but it is still very much Ordo Rosarius Equilibrio.
Come and witness the entire album live, for the first time ever. The band's classics are also expected to be heard during this evening to remember.
As support we are happy to announce Estonia's duo Bedless Bones, live for the first time ever in Scandinavia!
On stage:
19:00 Bedless Bones
20:30 Ordo Rosarius Equilibrio
This concert will be held in accordance with current restrictions. As a result, the audience capacity will be severely limited and for this reason we recommend that you secure your tickets as soon as possible. We feel confident in the conviction that the concert will take place unless further restrictions are introduced.