Home
/ Archive by category "Arcana"
Category Archives:
Arcana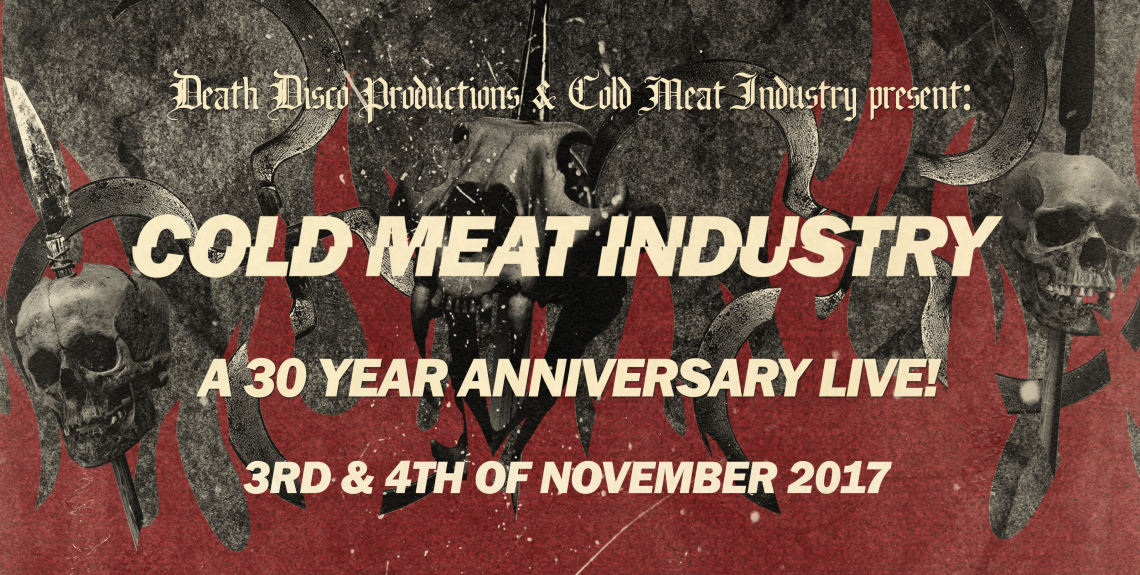 Posted in
Arcana
,
ARCHON SATANI
,
Brighter Death Now
,
Coph Nia
,
Desideri Marginis
,
Deutsch Nepal
,
In Slaughter Natives
,
Morthound
,
Mortiis
,
Mz 412
,
Ordo Rosarius Equilibrio
,
Raison D'Etre
,
Sanctum
,
Sephiroth
,
Sophia
by
Death Disco Productions
| Tags:
Cold Meat Industry
Darkness comes in many forms…
If you've ever been into genres like Dark Ambient, Neofolk, Power Electronics or Martial Industrial you must have surely heard of the legendary label Cold Meat Industry.
Founded by Roger Karmanik in 1987, it released music made by himself or his friends. The label grew pretty fast into a respected name and later on to become a genre of its own, an untouchable giant amongst the industrial subgenres.
A lot of the signed acts by the label are still widely celebrated in Europe, playing for full houses but, ironically, in Sweden and other Scandinavian countries we have rarely seen more than a few constellations from the label since its start.
We have now gathered more acts signed to the famed Cold Meat Industry than any other festival has ever managed to.
Together with Roger Karmanik we intend to make this event the ultimate Cold Meat Industry party and celebrate 30 years since the foundation of this piller for the industrial subgenres. This will be a gathering that will never happen again, nowhere, period!
Earlier acts plus almost all the big performers from the label have been brough together: some rarely play live, other have never played at all or some were even put to rest a long time ago.
Without further a do, Death Disco Productions together with Cold Meat Industry proudly present: A 30 year anniversary live!
Age limit: 18 years old
Location: Klubben – Stockholm – Sweden
Tickets: to be released Friday the 5th of May
Price: 770 SEK + service fee
Nearest hotels: Motel L (100 m away from the venue), Park Inn by Radisson Stockholm Hammarby Sjöstad (1,1 km away)



Varmt välkomna till kvällens ljudmagi!
Hålltider:
16:15 – insläpp VIP-biljetter
19:00 – insläpp ordinarie biljetter
20:00 – Maria W Horn
21:15 – Sunn O)))
00:00 – curfew publik
Ha gärna i åtanke att kvällens konsert är slutsåld och vi beräknar att det kommer att ta upp till 60 till 80 minuter innan vi hunnit checka in alla biljettköpare. Av den anledningen ber vi er att ha biljetterna till hands när ni kommer fram till Slaktkyrkan. Det är obligatorisk garderob som gäller för större jackor eller större väskor/ryggsäckar.
Sunn o))) har mängder av merchandise med sig (allt från tröjor till deras egna gitarrpedaler) och det är både kort och även kontanter som gäller, de accepterar EUR och SEK.
Vi ses i dimman!
...

See More

See Less