Yearly Archives:
2019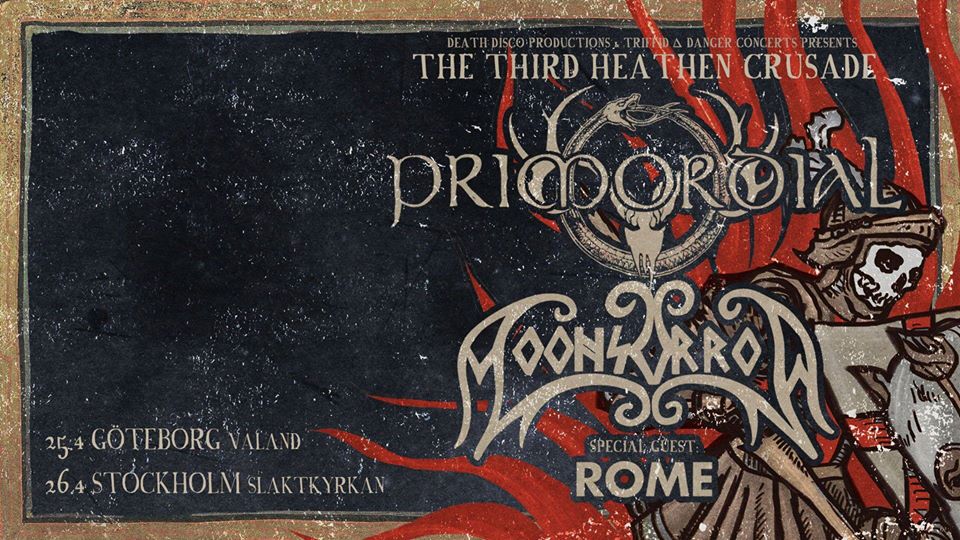 Det irländska folkinspirerade black-metal bandet Primordial och det finska pagan metal-bandet Moonsorrow kommer i vår till Sverige för två konserter under turnénamnet The Third Heathen Crusade och som support en av våra favoritartister, ROME (Jerome Reuter).
25 april: Valand, Göteborg
26 april: Slaktkyrkan, Stockholm
Primordial bildades 1987 i den irländska staden Skerries. Det dröjde ända till 1995 tills de albumdebuterade med sedan dess har de släppt flera plattor med sin egen form av black-metal där deras irländska rötter märks tydligt. De spelade senast i Sverige i somras när de gjorde succé på Gefle Metal Festival.
Helsingfors bandet Moonsorrow vill själva att musiken ska kallas hednisk metal. Med texter huvudsakligen på det finska språket är Moonsorrow ett band utöver det vanliga.
Bandet Rome från Luxemburg blir öppningsband och kompletterar därmed turnélineupen.
Konserterna presenteras av Death Disco Productions och Triffid And Danger Concerts.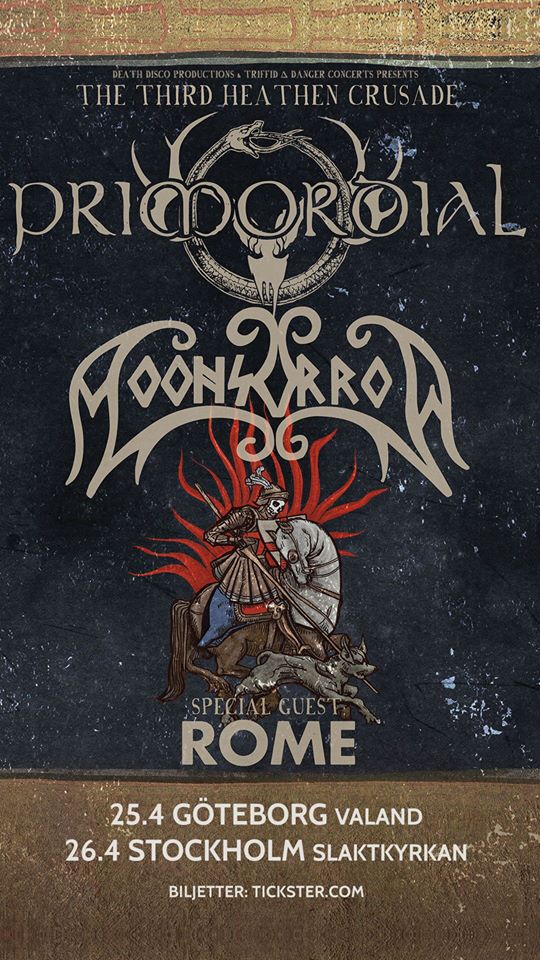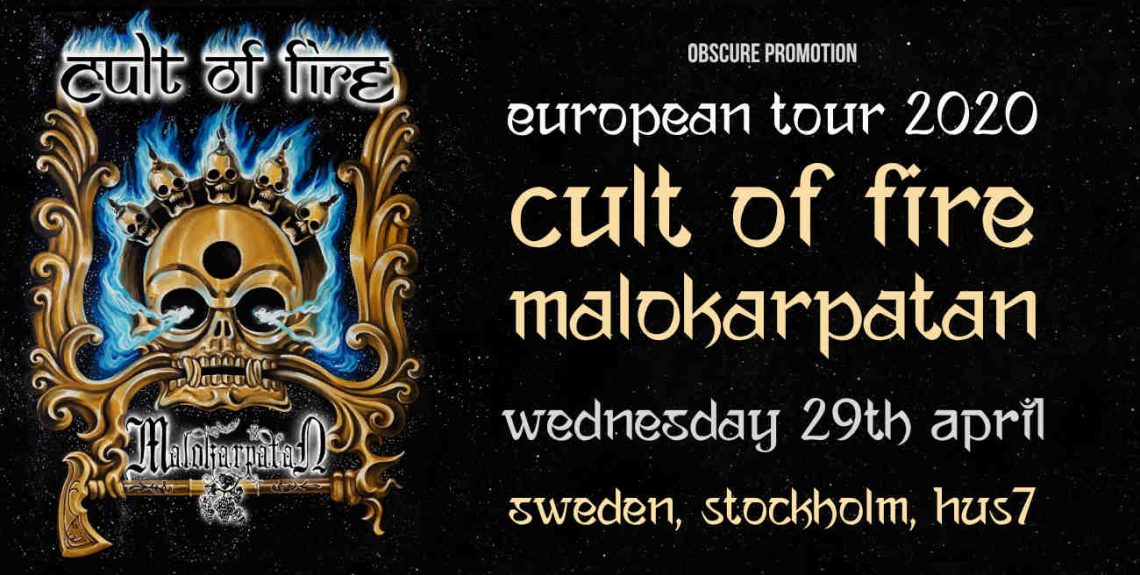 I samarbete med Obscure Promotion kan vi annonsera att den enda Sverigespelningen med tjeckiska black metal-bandet Cult Of Fire under 2020 äger rum på Hus 7, onsdag den 29:e april! Biljetterna släpps fredag den 29:e november.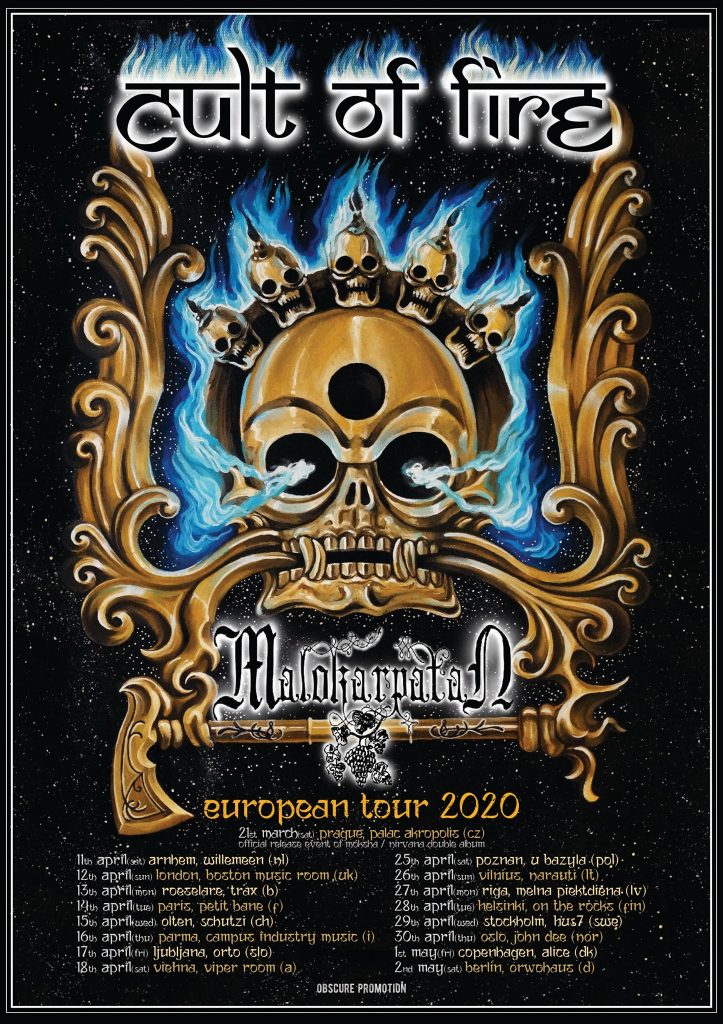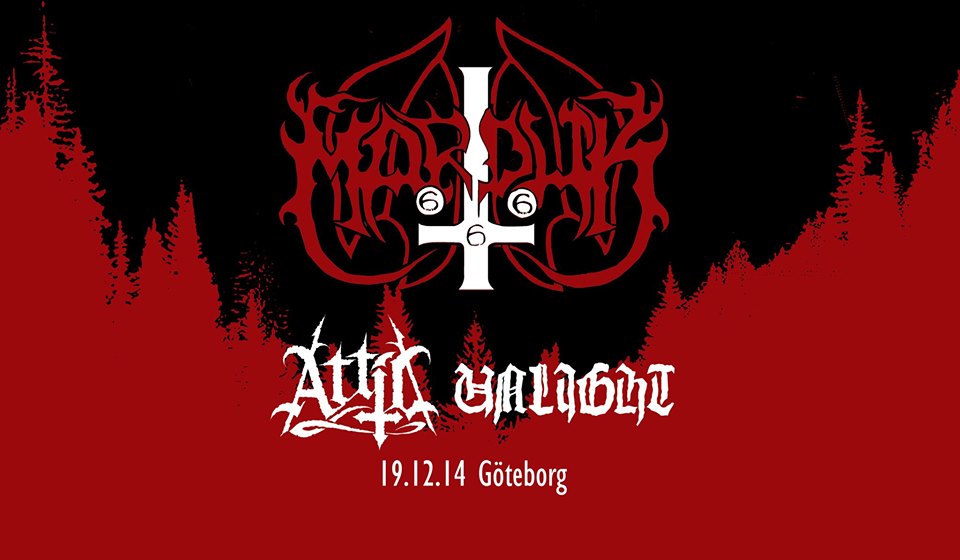 Antagonistiskt djävulskap sprunget ur första generationen skandinavisk black metal; Norrköpingsättade Marduk förblir ohotade i sin position som Sveriges ledande svartmetallband. I kölvattnet av fjortonde fullängdsalbumet, Viktoria, har Marduk trampat såväl segerrikt som kompromisslöst fram över både huvudstad och hemmaplan – nu tar de sikte på västkusten för ett exklusivt Sverigedatum på denna turné.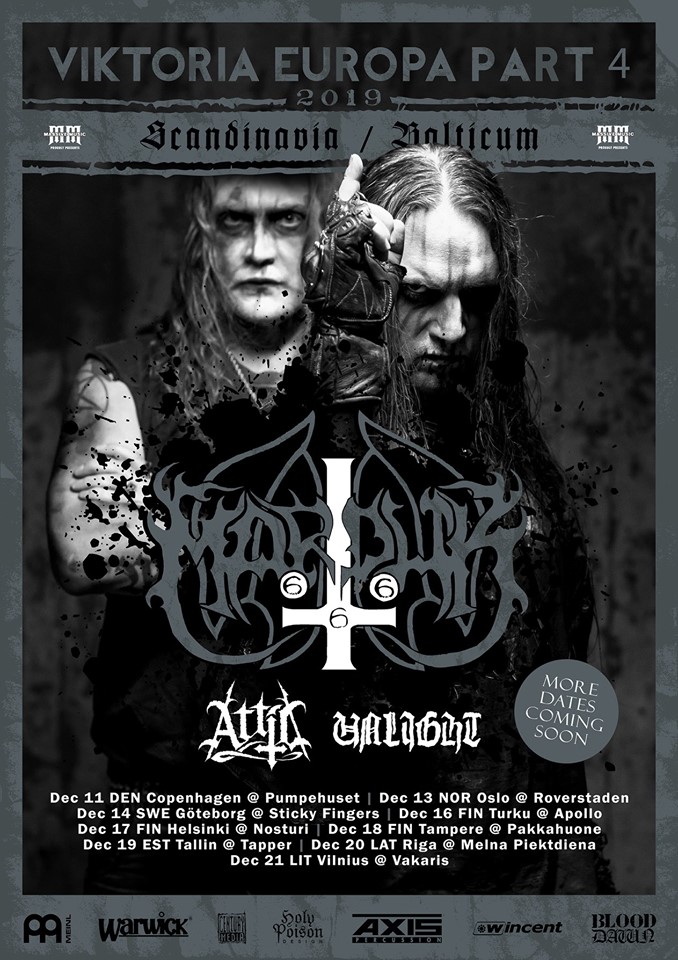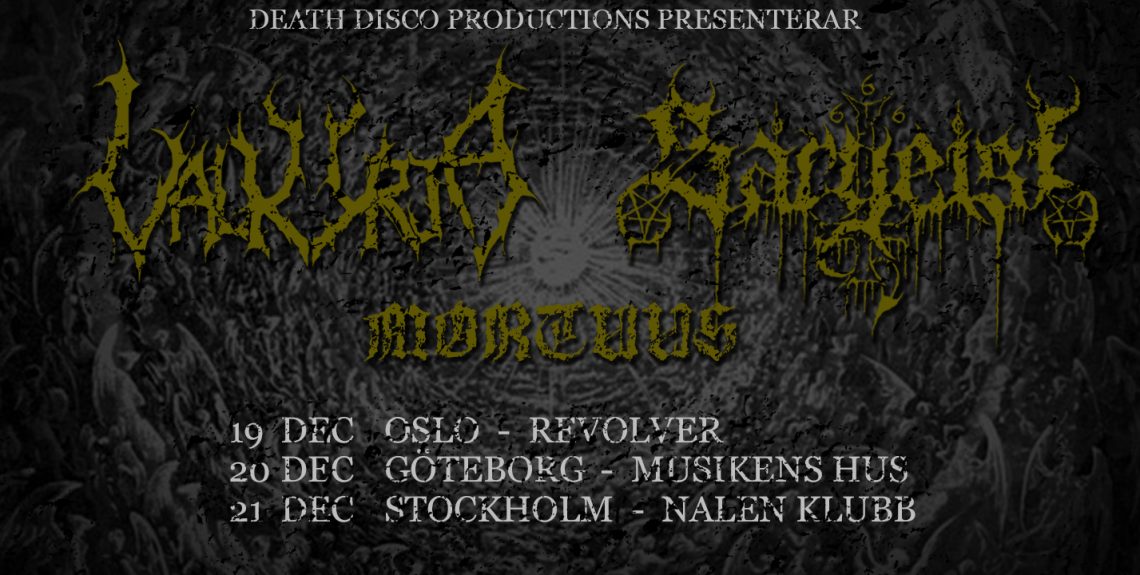 Torsdag 19 december Valkyrja, Sargeist, Mortuus i Oslo
Fredag 20 december Valkyrja, Sargeist, Mortuus i Göteborg
Lördag 21 december Valkyrja, Sargeist, Mortuus i Stockholm
Biljettsläpp imorgon kl. 10:00!
Mycket har hänt sedan Valkyrja senast besökte nordens klubbscener – nytt album och ny sättning. Sist Stockholmskvartetten beträdde en svensk scen var på Gefle Metal, en spelning som resolut bekräftade att bandet nu återvänder med full kraft. Året avslutas med en Skandinavienturné som fokuserar på fjolårets skiva, Throne Ablaze. Till råga på allt firar bandet 15 år!
Sargeist har nu levererat förstklassig och hänsynslös black metal i två decennier. Ett välrenommerat namn från den finska extremmetalscenen som äntligen korsar Östersjön för att sprida sin senaste förbannelse, 2018 års Unbound.
Som öppningsakt ser vi norrländska Mortuus, ett band som spelat black metal i den satanisk-kliffotiska traditionen sedan 2003.