Home
/ Archive by category "Uncategorized" (Page 2)
Category Archives:
Uncategorized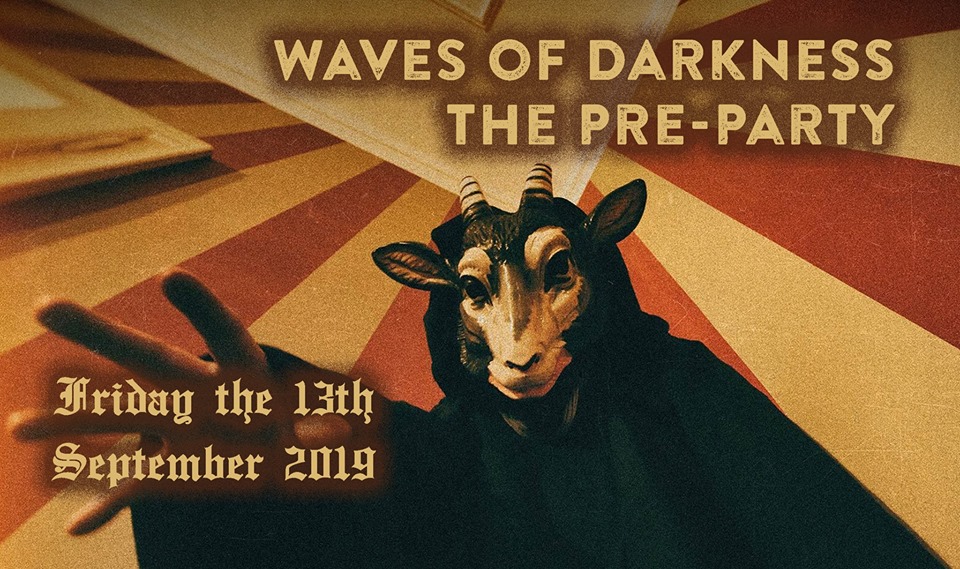 The official pre-party for Waves of Darkness on the Baltic Sea!
We hereby invite you to a warm up evening before we set sail the day after. This is also your chance to purchase festival merchandise in advance.
Strictly limited to 250 tickets, get your ticket in advance!
20:30 Der Blaue Reiter
21:35 The Lust Syndicate
22:55 THE DEVIL & THE UNIVERSE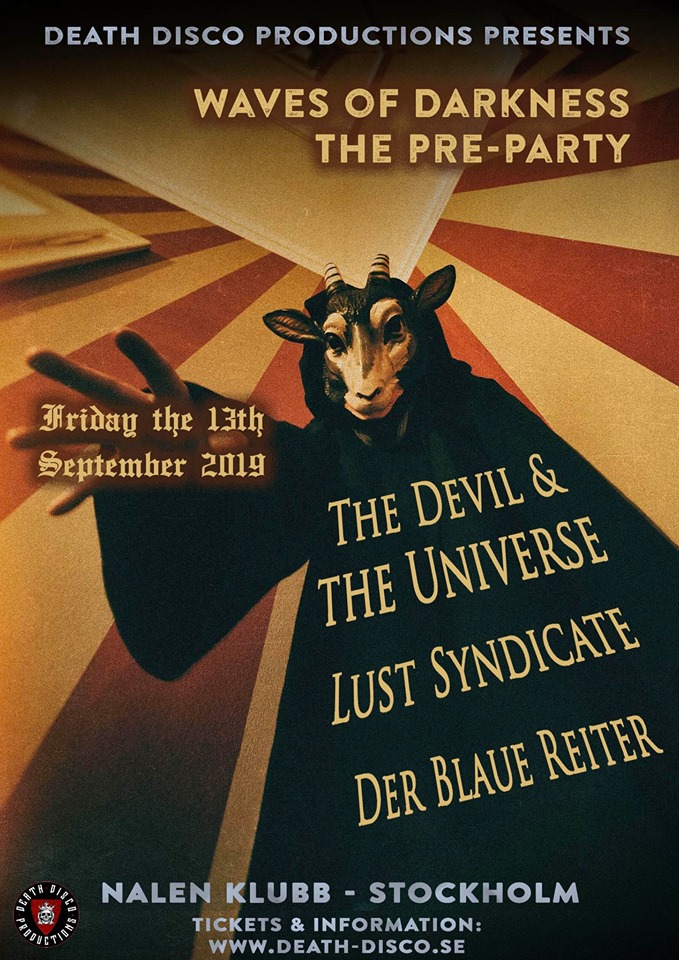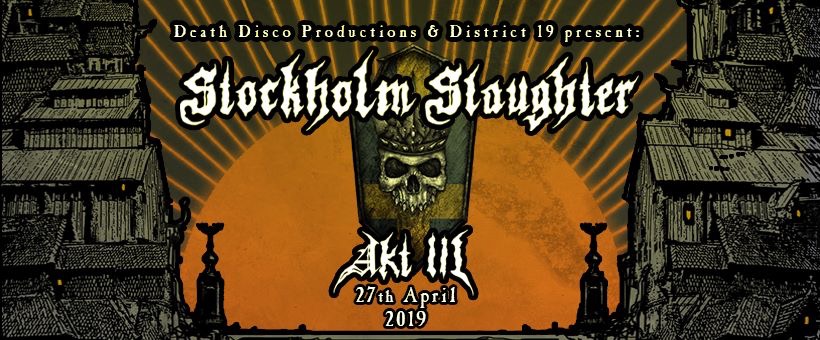 With the addition of Behexen Official and Impaled Nazarene (exclusive Suomi Finland Perkele set) the line-up for the 3rd edition of Stockholm Slaughter is finally complete.
1 day – 2 stages – 12 bands during 12 hours
We've already sold half of the festival capacity so don't wait for too long if you want to secure your spot at the heaviest metal party in town!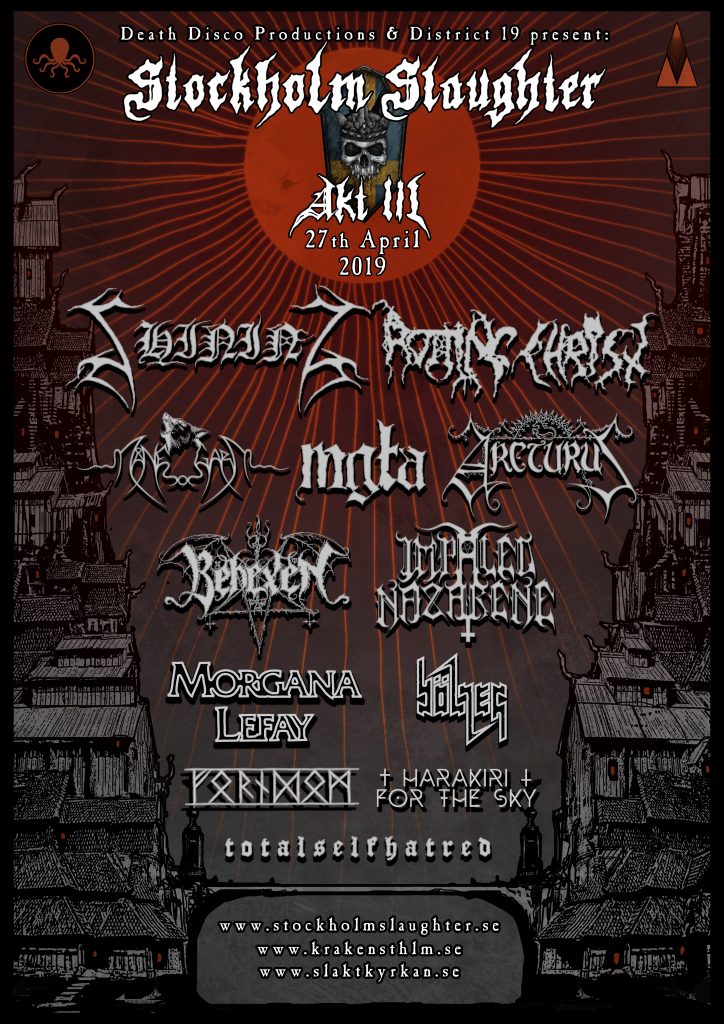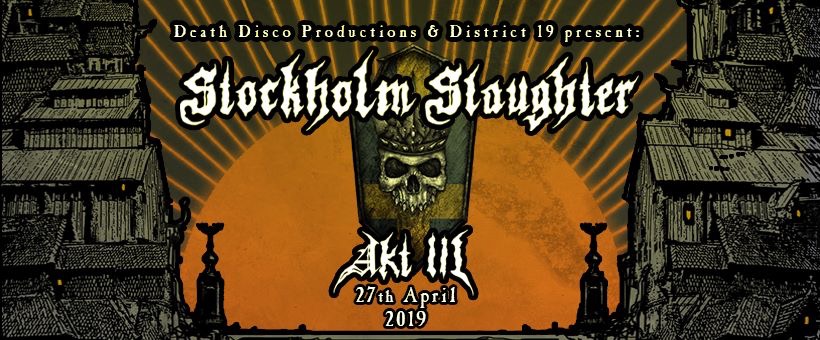 The Greek titans of Black Metal Rotting Christ are returning to Scandinavia! The Tolis brothers have been holding the blasphemy flag high for more than 3 decades and next year they are coming to Stockholm for an exclusive performance!
Norrtälje's Månegarm is the first band to return to Stockholm Slaughter, after having performed during our first edition. The band is currently recording a new album and their performance at Stockholm Slaughter will be the band's official release fest.
There are few bands nowadays that have such a unique sound as Arcturus. The Avant-garde Norwegian metal band is finally due to play on Swedish soil. The quintet, that features members of very well-known Norwegian acts (e.g. Mayhem, Borknagar, ex-Dimmu Borgir, ex-Coventant), has prepared a setlist that contains both old and new material.
The festival line-up is slowly shaping up, but we do have more bands to announce within a few weeks' time.
Remember that the ticket price goes up for each new line-up addition.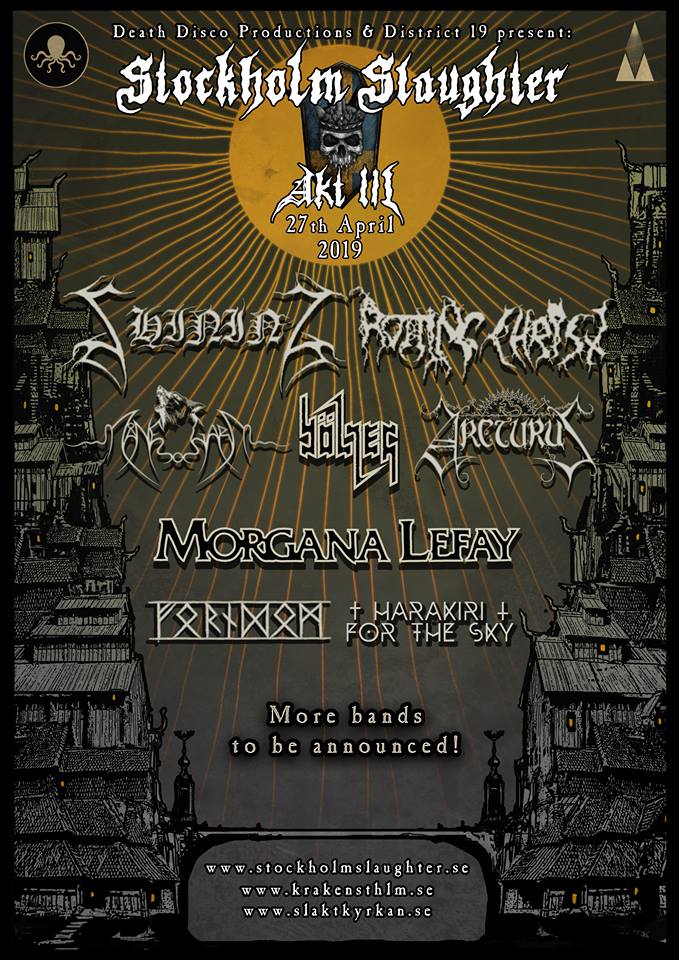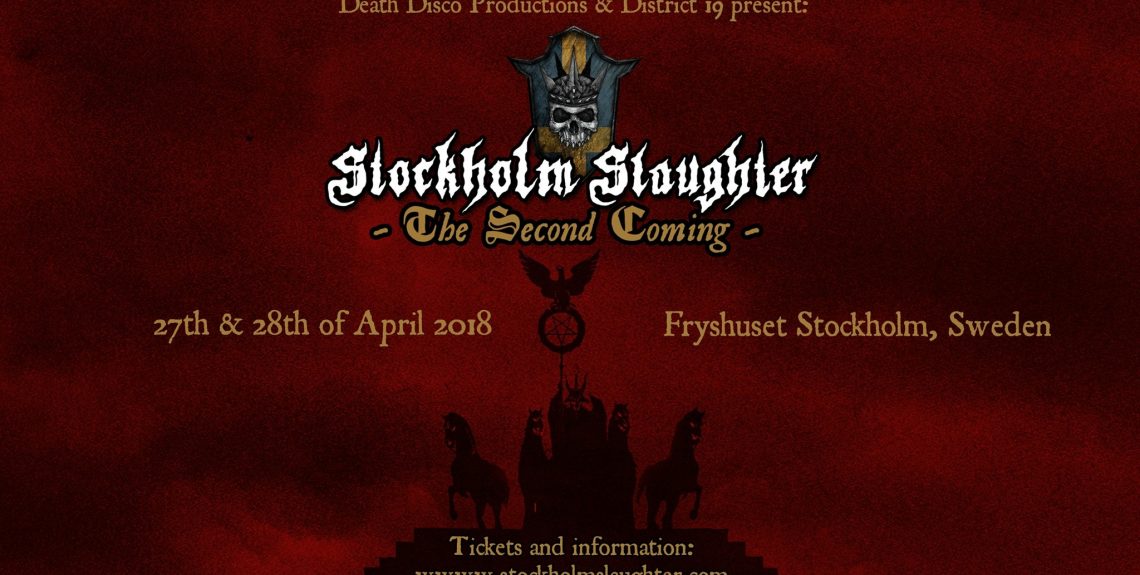 With the addition of SEPTICFLESH-official-, Taake (Official), AURA NOIR [official], Tsjuder, Demonical, Caronte, Fides Inversa and Alfahanne the bill for 2018 is finally complete. We'd dare say that we have managed to gather a substantial number of internationally celebrated metal acts who are to perform in Stockholm during the last weekend of April, all under the same roof.
As previously mentioned, there will be a maximum 5 to 10 minutes overlapp between the acts. This only applies to the bands performing on Saturday. Bands performing on Friday will not have any overlapping at all.
In about two weeks time we will announce which days the bands will perform as well as release the one day tickets.
To those willing to save some money, we strongly advice you to purchase combo-tickets, as these are limited in number and once these will be sold out, only day tickets will be available.
Last but not least, according to Tickster, people from 10 different countries (list available in the comment section) have already planned their trip to Stockholm in the end of April.
We're trustful that Stockholm will once again become the international capital of extreme music!
20 bands during 2 days, what are you waiting for?!