News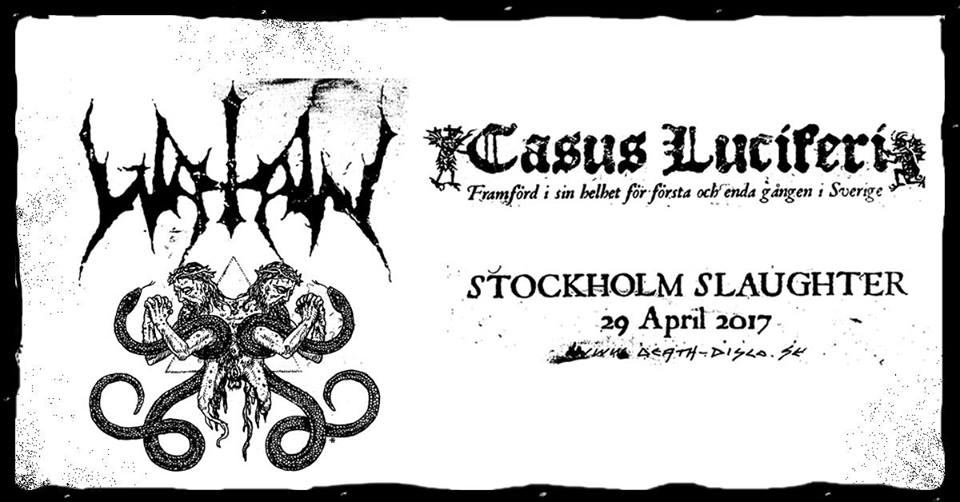 Scandinavia's most exclusive metal festival:
Stockholm has for a long time been a launching pad for musicians, a foster for music innovation and the cradle for many world-wide established metal acts. Metal genres have seen the daylight or have their roots in the darkness of the Scandinavian capital. Stockholm Slaughter Festival is born to honour it and build a sacred shrine where crowds can worship its legacy.
On April, the 29th 2017 several international acts will emerge to quench the thirst for what defined and shaped metal as we know it today.
The first band to join our procession, WATAIN will play their second opus 'Casus Luciferi' in its entirety, the only such ritual ever to be performed on Swedish soil. No need to yearn for the old days, the past will now be resurrected and made one with the present!
STOCKHOLM SLAUGHTER – 2017.04.29
Age limit: 13 years old
Location: Fryshuset – Stockholm
Tickets: www.tickster.se
Price: 666 SEK + service fee (The first 200 tickets only!)
Several other international acts to be announced within a few weeks!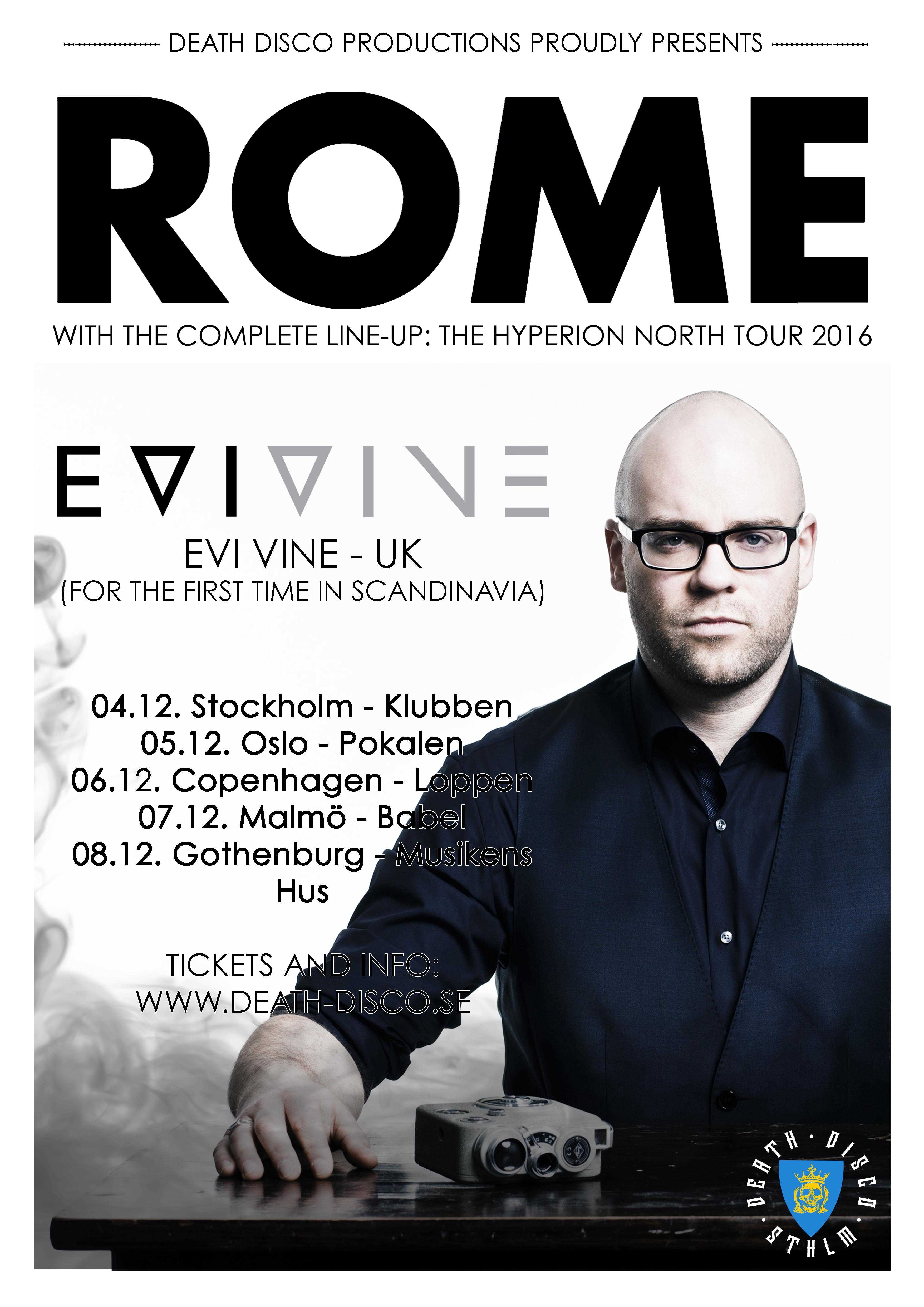 Jerome Reuter's musical project Rome hardly needs any further introduction. With a discography consisting of 12 release, Rome has established itself quickly and created a loyal fan base throughout Central Europe. Sold out shows in France, Germany and Britain are among the band's everyday life just like like releasing (at least!) a new album every year.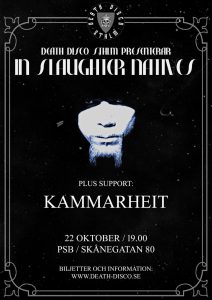 Missa inte en lördag i mörkrets tecken då svenska Cold Meat Industri-legenden, In Slaughter Natives (Official) besöker huvudstaden med Kammarheit (Official) som support!
Efter giget bjuds det på en Industrial Dark-Wave efterfest med Thobias Wollhed (Bodyfest) bakom DJ-båset.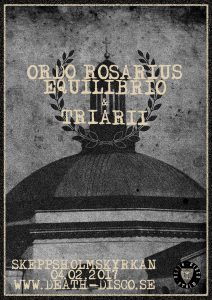 A special welcome to a night of bombastic darkness in a place rarely to be seen within the frames of alternative music. The former church known as Skeppsholmskyrkan, now Eric Ericsonhallen, is the venue perfect to host this kind of event. Majestic, gothic and with outstanding and complicated acoustics that will surely add an extra layer to an evening that will be a once in a lifetime experience.
Ordo Rosarius Equilibrio (Official) is performing a show in Sweden for the first time since 2003. A legendary band that started out with the legendary label, Cold Meat Industry, in 1993. Instantly they found their own sound that can be described as apocalyptic folk music and since 1995 when the debut (Reaping the fallen/The first harvest) came out they have released 14 albums. The new album "[Vision: Libertine] – The Hangman's triad" released in early 2016 is the first since 2010 and for sure one of the best they ever released, probably even the darkest one.