News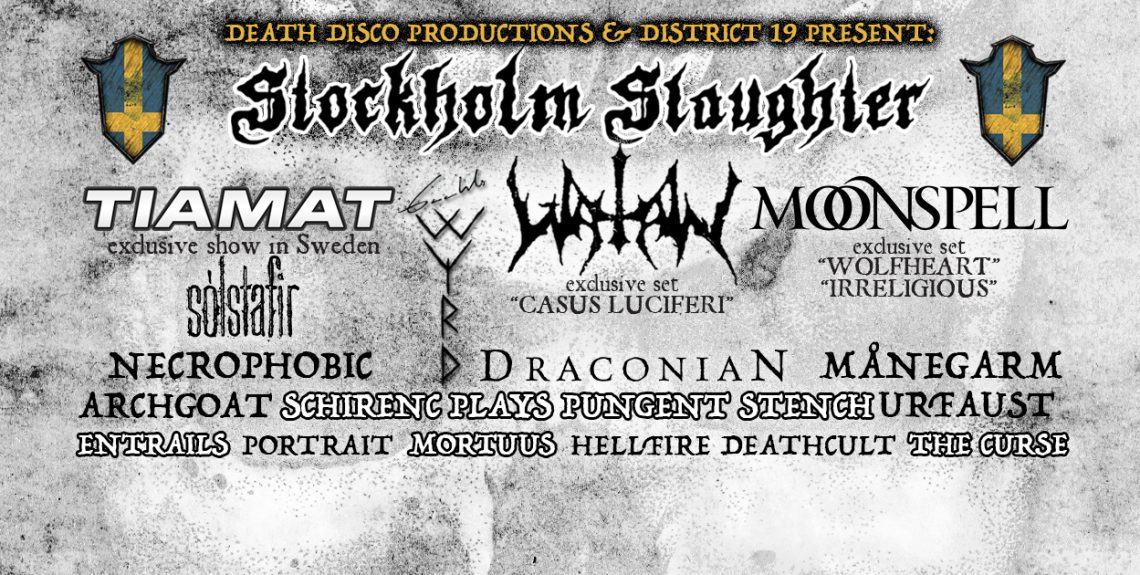 Due to health issues Shining are unfortunately forced to cancel all shows scheduled in March and April, including our event.
We have once again done our best to find a suitable band for our festival within the very short time and we are happy to be able to announce that Gaahls WYRD has now been added to the billing!
Legendary singer, front man, artist and composer, Gaahl, has assembled some of Norway's finest metal musicians under his new moniker Gaahls WYRD. The band consist of Sir (Trelldom, God Seed, Djerv), Lust Kilman (The Batallion, God Seed, Grimfist), Eld (Krakow, Aeternus) and Baard Kolstad (Borknagar, Leprous).
This highly qualified line-up plays a finely selected, career spanning repertoire from Gaahl's time in Trelldom, Gorgoroth and God Seed. The band also aim to perform new original material. Gaahl is known for his haunting stage presence and excellent performances.
The running order is to be published within 2 weeks.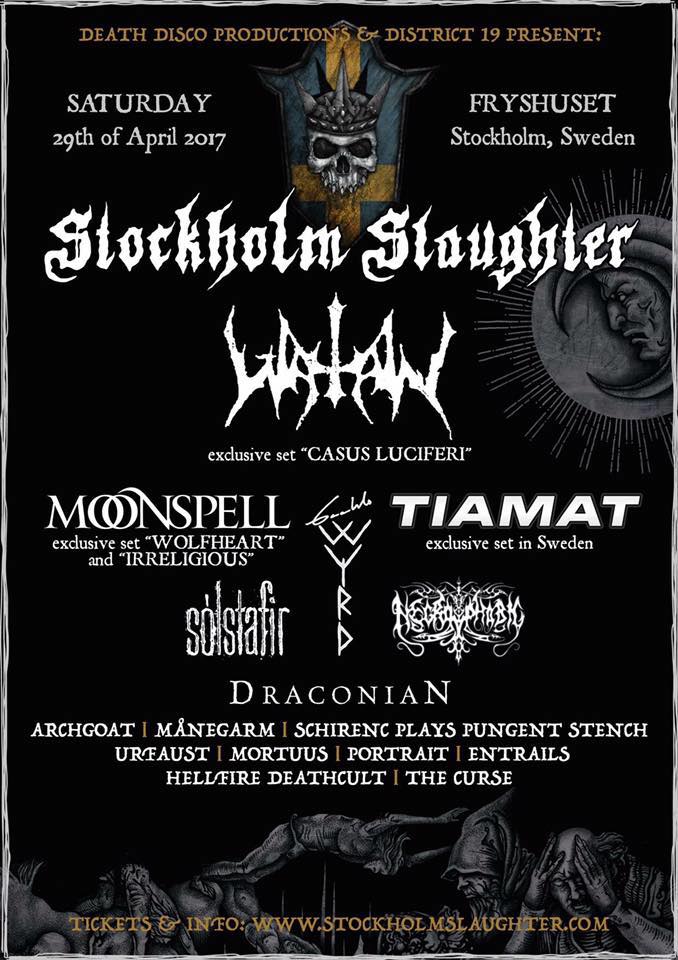 Mgła och Valkyrja intar Skandinavien en sista gång innan banden går in studion för att jobba med nytt material!
Tillsammans med ACRIMONIOUS från Grekland (som har bland annat delat medlemmar med band som Thy Darkened Shade och Nightbringer,) utlovar dessa tre band sex intensiva kvällar enligt följande turnéschema:
1:a juni – Babel Malmö
2:a juni – Musikens Hus i Göteborg
3:e juni – Nalen i Stockholm
4:e juni – Pokalen i Oslo
5:e juni – Nöjesfabriken i Karlstad
6:e juni – Musik Loppen i Köpenhamn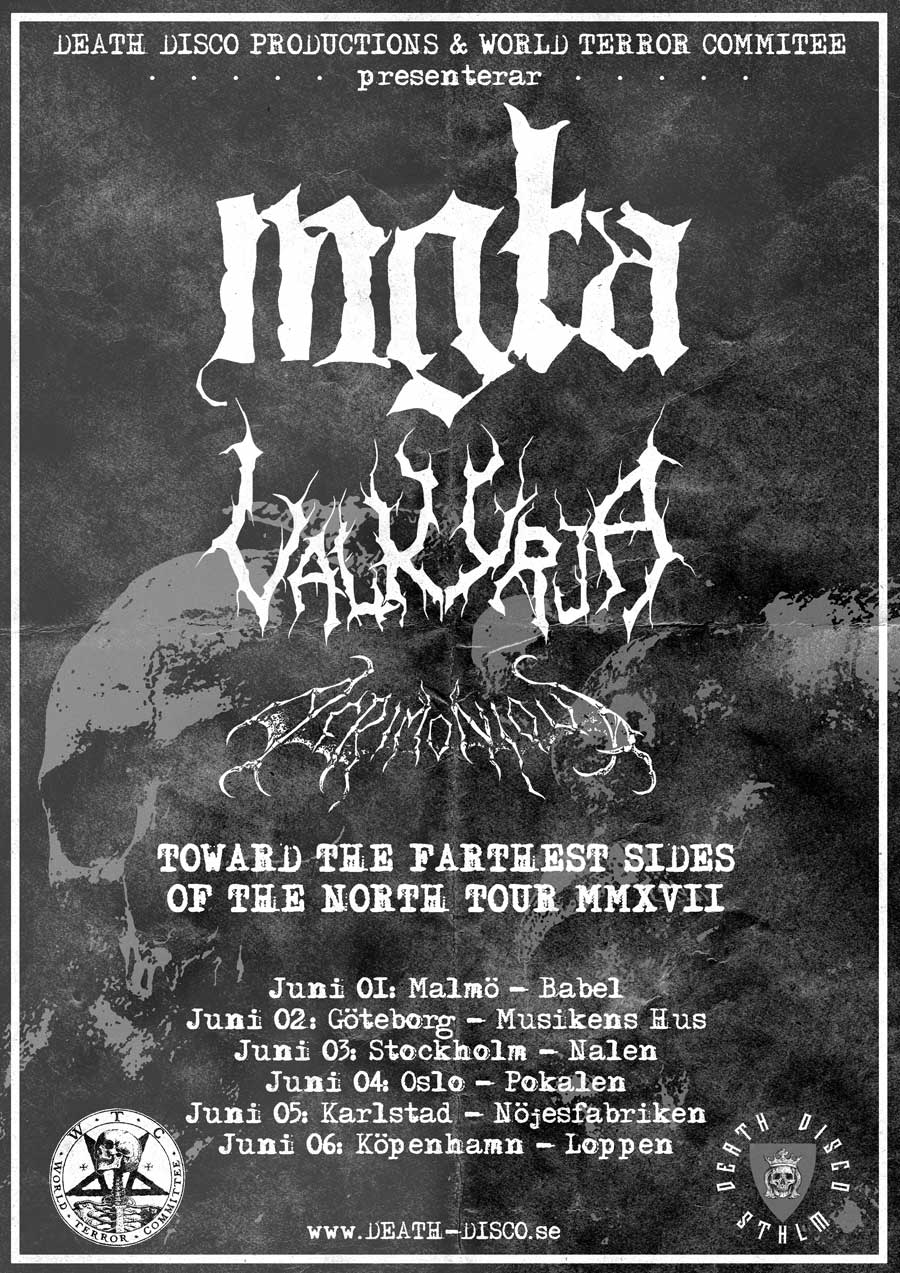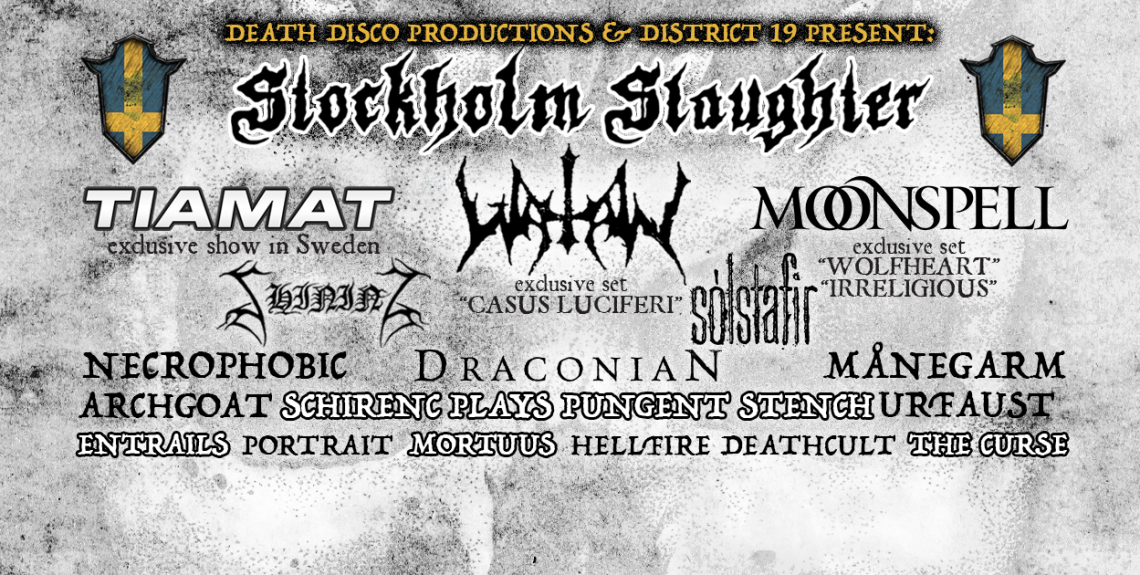 Unfortunately, after confirming the show in Sweden Primordial was forced to cancel their appearance a Stockholm Slaughter due to a double booking. We will do our best to bring them back to Sweden as soon as possible.
Meanwhile a suitable replacement has been found and we are now happy to announce that Tiamat has joined the festival bill for an exclusive show in Sweden!

Posted in
Archgoat
,
Draconian
,
Entrails
,
Hellfire Deathcult
,
Månegarm
,
Mortuus
,
Necrophobic
,
Portrait
,
Schirenc Plays Pungent Stench
,
Solstafir
,
the Curse
,
Tiamat
,
Urfaust
,
Watain
by
Death Disco Productions
| Tags:
Stockholm Slaughter
With the addition of Schirenc Plays Pungent Stench, NECROPHOBIC, Hellfire Deathcult, SÓLSTAFIR, Entrails, Primordial and last but not least Moonspell to perform an exclusive early days set with songs only from their first two albums, the line-up for Stockholm Slaughter 2017 is now complete.
The past is alive!
Tickets are available on www.Tickster.se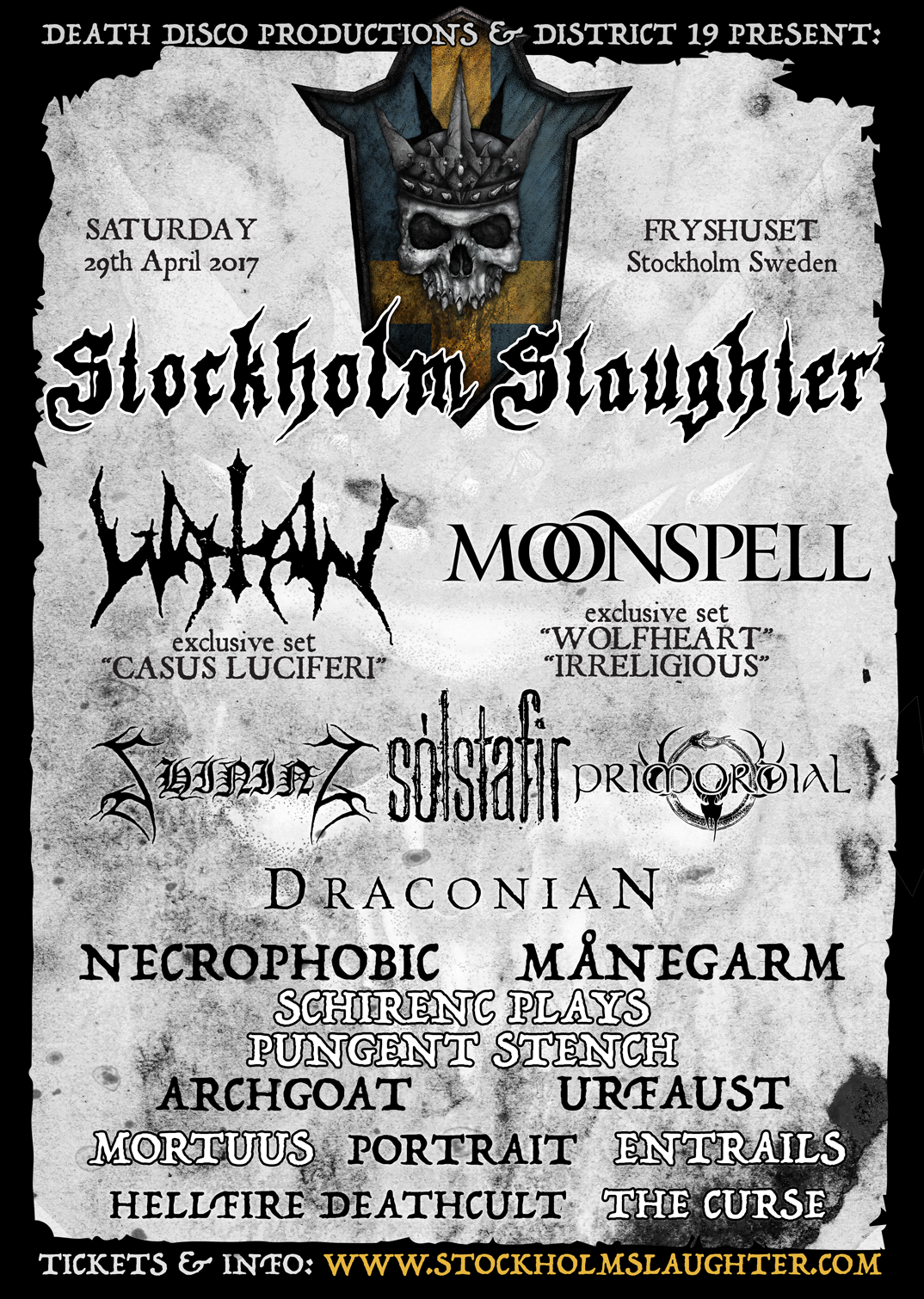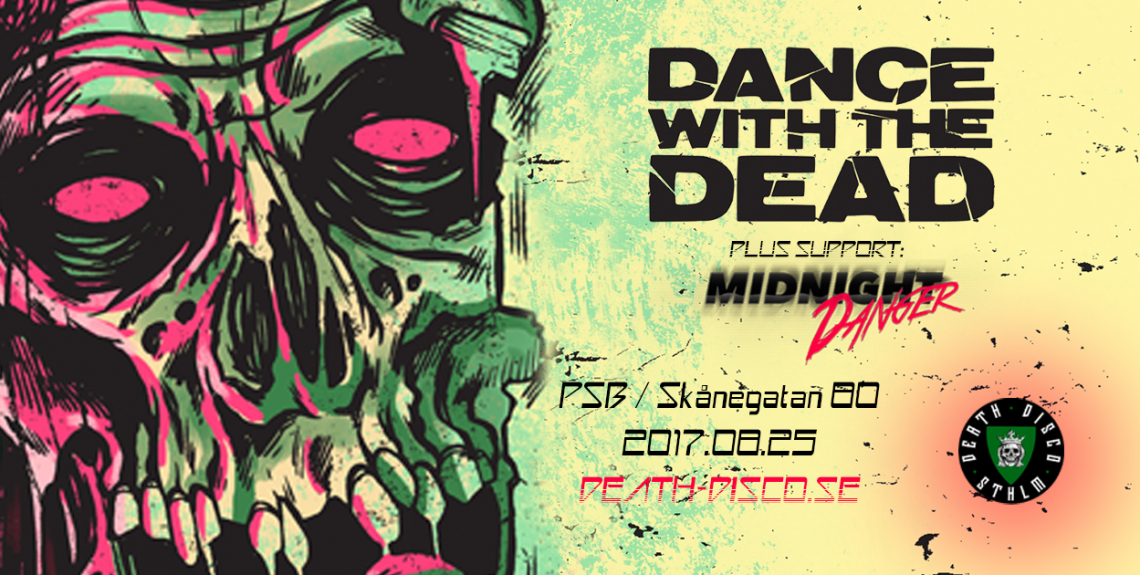 Dance with the dead are making their first ever appearance in Sweden!
The LA-based duo is coming to PSB on friday the 25th of August, the only stop in Sweden during their "NorthEastern Tour 2017".
Opening act – Midnight Danger
Welcome to an evening of Retro Synthwave!
Tickets to be released on the 26th of January.