Home
/ Articles posted by Death Disco Productions (Page 7)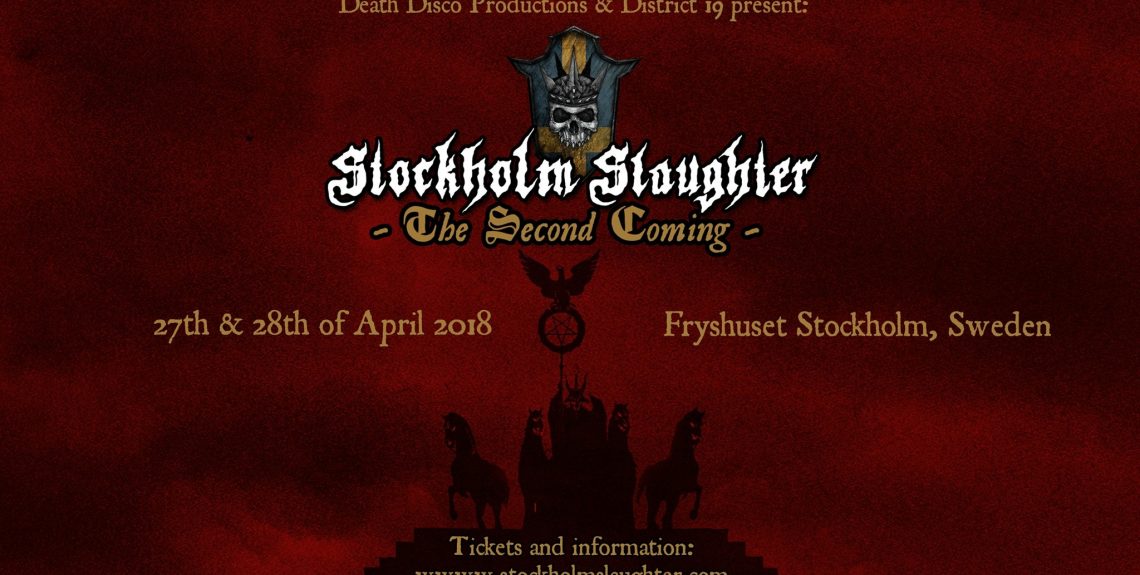 Spread the news, the dawn of the dead is upon us!
Scandinavian Death Metal legends confirmed – Entombed A.D., the latest addition to the line-up of Stockholm Slaughter! The band is to perform on Saturday night.
As extreme we like our music, as much we disdain any political agendas, especially extreme ideologies of all types. As opposed to different blogs or newspapers, we do not have a political agenda but we do stand firmly for artistic freedom.
As previously reported, Marduk and Taake have been prohibited from performing at Fryshuset. We deeply regret this but have no choice but to respect their decision.
As such, we have been toiling day and night to find a solution. We are pleased to say that we found a Stockholm venue that agreed to host an early afternoon show with Marduk Official and Taake (Official) on Sunday 29th of April.
We are aware that this means some visitors might need to make changes in their personal schedules. This is obviously most unfortunate but, under the current timeline, the only realistic solution to keep the line-up intact.
We also feel that it's very important to show them our support in these turbulent times.
2-day and Saturday tickets will obviously be valid for the Sunday show.
An updated running order and more information will be published within the next days.
Thank you for the shown support and see you in less than two weeks!
3 days – 22 bands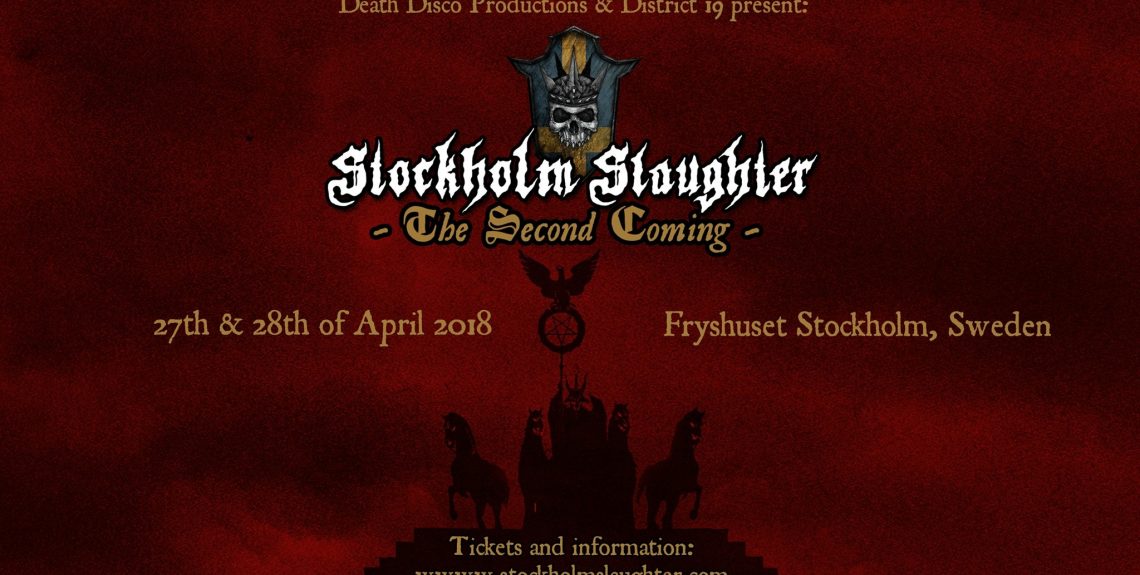 As we promised when we announced the first bands of the line-up, we have tried to work out a solution that has less to no overlapping between the stages and we'd like to think that we've reached our goal. In less than 5 weeks time, Stockholm Slaughter – The Second Comingwill once again be the international meeting place for metal fans from all around the world.
Friday:
Count Raven, Demonical, Tsjuder, Thyrfing, Hallatar, SEPTICFLESH-official-, AURA NOIR [official]
Saturday:
Alfahanne, Fejd, Fides Inversa, Enforcer, Sinister OfficialSwallow the Sun, One Tail, One Head, Arkona, October Tide, Master's Hammer, DOOL, Marduk Official, Asagraum, Taake (Official)
Time to start planning for the last weekend of April!
The running order may be subject to change.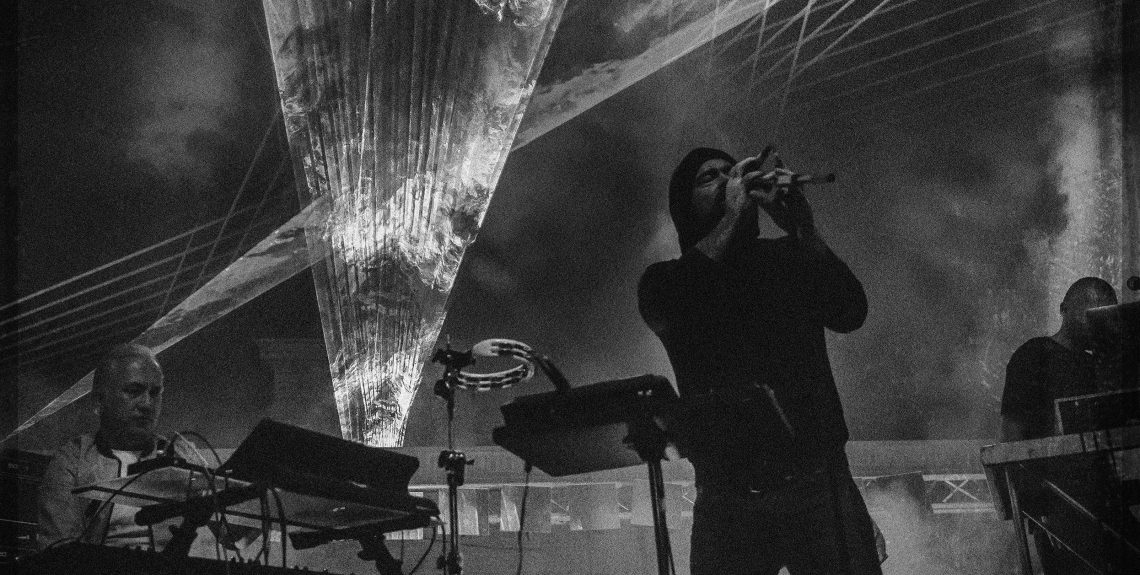 Pris: 380 kr + serviceavgift
Många band faller inom kategorin experimentell musik, få akter kan dock uppriktigt hävda sig ha laborerat så pass mycket som
Ulver
gjort. Under sina 26 år som verksamt band har de gått från black metal till a cappella, från filmmusik till sextiotalsrock och vidare till dark ambient.
Senaste skivan, "The Assassination of Julius Caesar", beskrivs enklast som en dramatisk popsaga. Med sin senaste EP, "Sic Transic Gloria Mundi", tar bandet än en gång syntpopmusiken till tidigare outforskade nivåer. Är detta indikativt på en permanent inriktning från bandets sida? Oavsett huruvida detta är sista gången vi hör Ulver framföra popmusik, eller så nära man kan komma åtminstone, har de norska vargarna skapat en oerhört givande och stimulerande musikupplevelse.
19 maj är det då äntligen dags för Ulver att spela i Stockholm för allra första gången. Vi med insyn i produktionen, som sett scenshowens tekniska specifikationer för ljus och laser, vågar nog utlova någonting utöver det vanliga. Det här är ingen vanlig konsert, utan snarare en likväl visuell som musikalisk upplevelse.
Varmt välkomna till en afton av mörk popmagi!
Förband:
ROME (Jerome Reuter)
+
DARKHER
Jerome Reuter har skapat mer musik under sina tolv år som verksam med Rome än vad de flesta band producerar under flera decennier. 19 maj återvänder han till Stockholm för ännu en akustisk duett. Rome är, som huvudstadspubliken nu börjar förstå, en beroendeframkallande liveakt – någonting som måste upplevas för att förstås.
Darkher är ett alias som användas av Jayn Wissenberg – vokalist, lead-gitarrist, producent och textförfattare; bandets främste drivkraft med andra ord. Hennes trollbindande musik bjuder på såväl hänförande skönhet som intensiv svärta. Darkhers debutalbum är riktigt imponerande och vi ser fram emot att se henne dela scen med Ulver och Rome.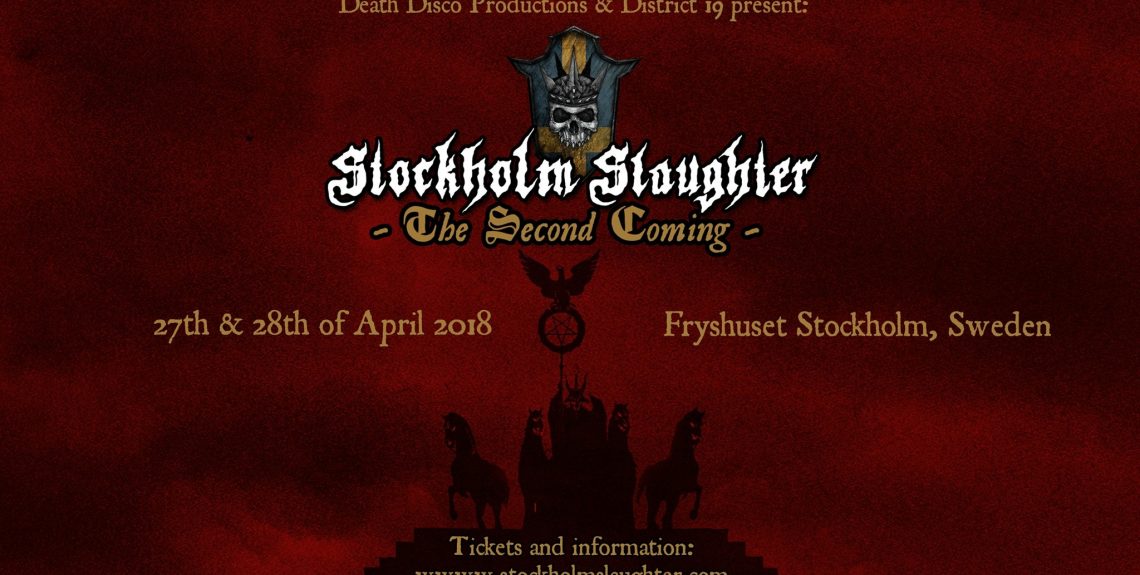 Certain bands are irreplaceable and My Dying Bride is one such name. In an attempt to keep the fans happy we have managed to secure not one, but two international doom metal acts.
We are happy to announce that on Friday the 27th, Hallatar, the all star band whose line-up consists of Tomi Joutsen (also known as the singer in the Finnish band Amorphis), Juha Raivio (the mastermind behind Swallow the Sun) and Mika Karppinen (known as the drummer for the goth metal band H.I.M.). This marks the band's first ever performance outside their home country!
The second doom band added to our line-up is October Tide who is to perform in its entirety on Saturday the 28th of April, their masterpiece, Rain Without End!
P.s. A hint for the real fans, these two bands have a certain project in common…
Updated line-up per day (in alphabetic order) 
Friday: AURA NOIR [official]], Caronte, Demonical, Hallatar, SEPTICFLESH-official-, Thyrfing, Tsjuder
Saturday: Alfahanne, Arkona, Asagraum, DOOL, Enforcer, Fejd, Marduk Official, Master's Hammer, October Tide, One Tail, One Head, Sinister Official, Swallow the Sun, Taake (Official).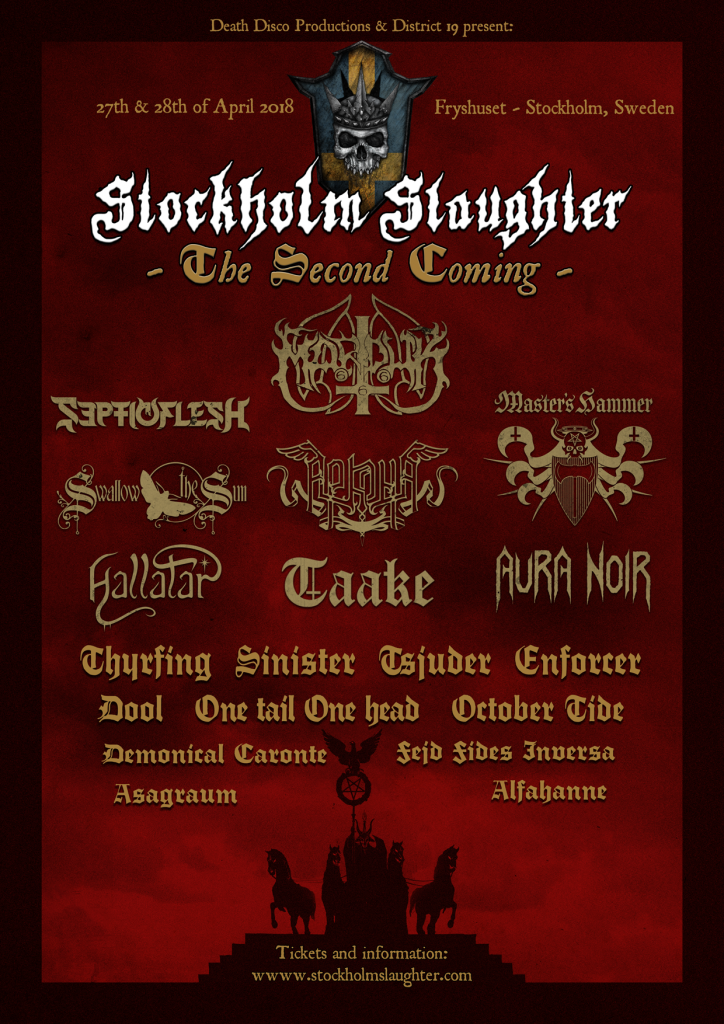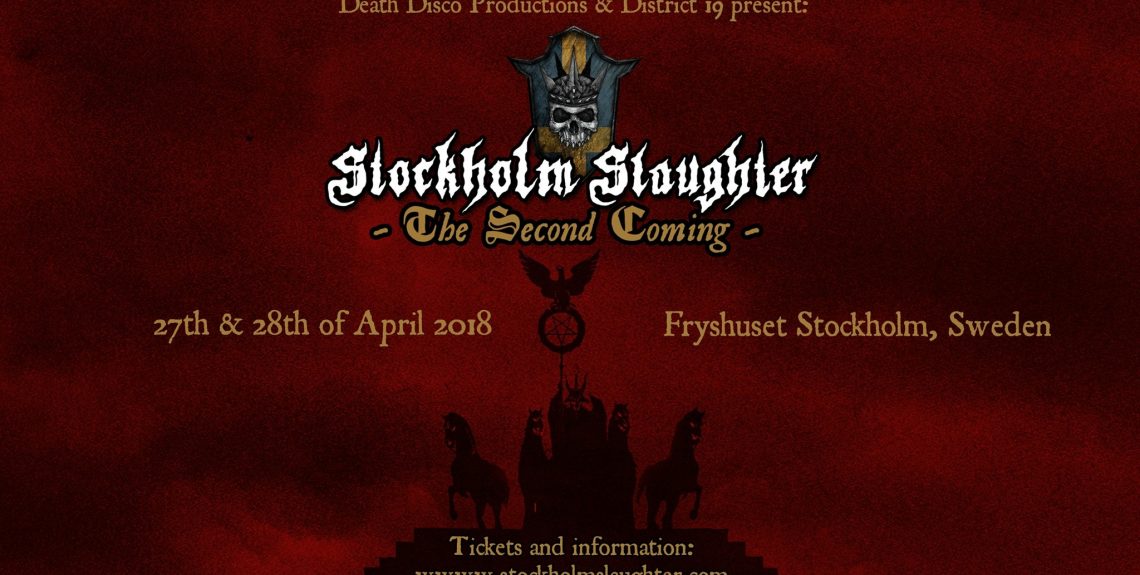 With the addition of SEPTICFLESH-official-, Taake (Official), AURA NOIR [official], Tsjuder, Demonical, Caronte, Fides Inversa and Alfahanne the bill for 2018 is finally complete. We'd dare say that we have managed to gather a substantial number of internationally celebrated metal acts who are to perform in Stockholm during the last weekend of April, all under the same roof.
As previously mentioned, there will be a maximum 5 to 10 minutes overlapp between the acts. This only applies to the bands performing on Saturday. Bands performing on Friday will not have any overlapping at all.
In about two weeks time we will announce which days the bands will perform as well as release the one day tickets.
To those willing to save some money, we strongly advice you to purchase combo-tickets, as these are limited in number and once these will be sold out, only day tickets will be available.
Last but not least, according to Tickster, people from 10 different countries (list available in the comment section) have already planned their trip to Stockholm in the end of April.
We're trustful that Stockholm will once again become the international capital of extreme music!
20 bands during 2 days, what are you waiting for?!